Get Auto Repairs in Post Falls, Idaho From Our Mobile Mechanics
Coming Soon To Post Falls, Idaho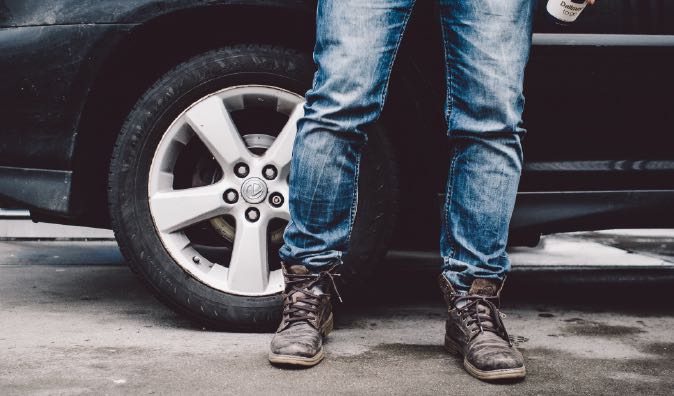 Top Mobile Mechanics in Post Falls, Idaho
At Wrench, mobile mechanics service the Post Falls and the greater Kootenai County, Idaho area. When booking one of our mechanics, you can forget about waiting in line or making an appointment with your local specialist. One of our main benefits is that a Wrench mechanic will travel to you, completing the services right in the comfort of your parking space or driveway. We help with maintenance and repairs, providing you with a quote that will represent any information you need to stay up to date on your car's maintenance schedule. Wrench does not play favorites with any sort of car model or design – we have helped residents in Post Falls with all kinds of vehicles. Services are expedited so you can get back to enjoying your life in the community, like enjoying the Post Falls Museum or enjoying a game of golf at the Links Golf Club or the Highlands Golf Course.
Why Choose A Mobile Mechanic
Wrench mechanics will travel to you, working on your schedule and place of convenience. All of our mechanics offer the highest quality mobile services with the help of our experienced technicians. We'll not only be able to diagnose and pinpoint problems affecting your vehicle quickly, but we will offer on-site solutions. By contacting us and informing us of the issue, we will notify you of what services you need. If you aren't exactly too familiar with the problem that is affecting your drive, then we'll come out, complete a diagnostic test, and generate a quote for you.
What To Expect From A Service Appointment
If you live in the city of Post Falls or Kootenai County, you can count on Wrench to repair or maintain your vehicle. Wrench offers a comprehensive list of services that include solutions for common issues to services that call for specialized knowledge. Even though winters are relatively mild in the Post Falls area, you may want to winterize your vehicle, especially if you are going to be traveling a lot during the holiday season. Wrench will also help you to prepare your car, including checking your battery, tire pressure, and adjusting and changing your oil.
About Wrench Maintenance and Auto Repair Services
Wrench has been the go-to service for the Post Fall community, with residents knowing who to call whenever their vehicle starts to act up. Our mobile mechanics will come to you equipped with not only the repair and diagnostic knowledge to complete the job but the precision required to deliver top-quality results with every visit. Wrench specializes in:
Oil and Filter Change
Brake Pad Replacement
Water Pump Replacement
Ignition Coil Replacement
Alternator Replacement
Timing Belt Replacement
Serpentine Belt Replacement
Emissions Failure Repair
Here is a full list of our services. If you need additional help or are ready to make your first appointment, book an appointment today.
---
---
---
Auto Repairs for Popular Vehicles