Get Auto Repairs in Poway, California From Our Mobile Mechanics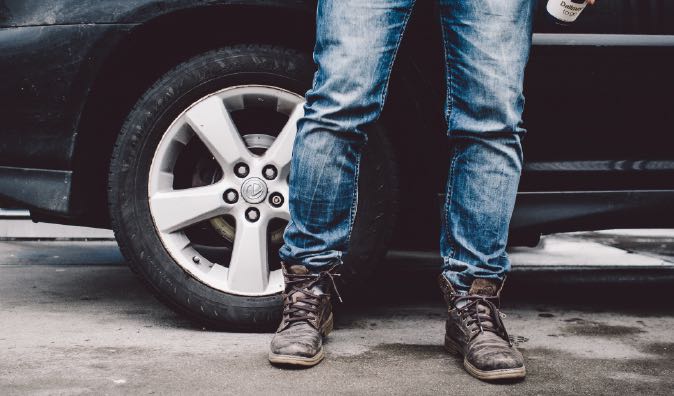 Top Mobile Mechanics in Poway, California
Wrench is the best place in Poway, San Diego County, California to get your car serviced and repaired. Wrench has professional mechanics that have passed a background check and skills testing to ensure that they're right for the job. Wrench performs most maintenance services and repairs. Call them at (844) 997-3624, and they'll be right where you are in a timely manner. You don't have to have your car towed, and you don't have to pay any expensive towing fees. Most services can be completed wherever your vehicle is. All of Wrench's mechanics are certified.
If you'd like to get a quote, simply call Wrench and tell them what services you need done. They'll then send you a fixed quote. If you don't know what's wrong, Wrench's mechanics will come wherever you are and give you a quote. The price that you get quoted is the price that you'll pay after the completion of services. If you book an appointment on Wrench's website, you can get a quote immediately. Wrench wants to get you back on the road as fast as possible, so you won't miss out on hiking Iron Mountain with friends or hitting a few golf balls at Madera.
Some services such as oil changes and diagnostics are done the same day if there are openings. Most services have to be done the next day so that Wrench has enough time to get the parts needed for repairs.
Why Choose a Mobile Mechanic
There are many reasons to consider hiring a mobile mechanic instead of using traditional mechanic shops. Some of the top reasons are price and convenience. If you choose a mobile mechanic, you don't have to worry about towing your vehicle to a mechanic shop and paying expensive fees. If you tow your vehicle to a mechanic shop, you also have to wait around for them to finish repairs.
Another advantage of hiring a mobile mechanic is that you get to see the mechanic working on your vehicle. You can trust that your money is being put towards good work. You don't have to worry about the mechanic working on another vehicle while you're paying them hourly.
Most mobile mechanics only charge you for parts and labor. It's important to make sure that you're receiving a fair price for the services done to your vehicle. It's also important to make sure that you don't receive unnecessary fees and surcharges. The estimate that you are given should remain the price you pay after the completion of repairs. Wrench will always charge reasonable, fair prices.
What to Expect from a Service Appointment
After you schedule a service appointment, you should receive a fair price and estimate. You can ask Wrench to provide you with a list of all of the parts, services and costs needed to repair your vehicle.
You should expect Wrench to perform a full inspection on your vehicle to look for further issues before Wrench repairs your vehicle.
---
---
---
Auto Repairs for Popular Vehicles