Get Auto Repairs in Powell, Ohio From Our Mobile Mechanics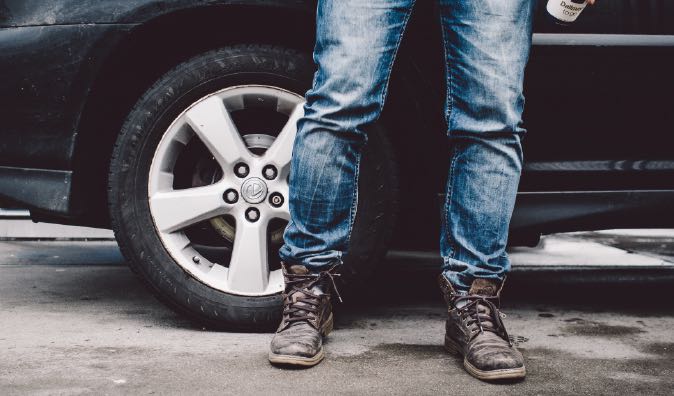 Top Mobile Mechanics in Powell, OH
Powell, a city in the US state of Ohio, is a wonderful place to own a car because Wrench's mobile mechanics are now offering our convenient auto repair and maintenance services to our customers living in and visiting the area. We also provide our services to those living in the greater Delaware County or throughout the Columbus metropolitain area. All you need to do to get your appointment with our mobile mechanics is go to the homepage of our website or download our mobile app and fill out our short service request form. Once you book a convenient auto repair or maintenance appointment with our mobile mechanics in Powell, Ohio, you won't want to visit a traditional repair shop ever again!
Why Choose a Mobile Mechanic in Powell, OH
Mobile mechanics are the future of the auto repair industry in Powell, Ohio for many reasons. First, our mobile mechanics allow you to spend your time more efficiently. For traditional auto repair services, customers need to bring their car to a physical shop in order to receive the repair. This forces you to take hours out of your day for something that could be easily avoiding if you had just booked an appointment with Wrench. Our mobile mechanics will come to any location you prefer, even your home, office, or the local state park! That means you can kill two birds with one stone by booking an appointment with Wrench. You can finish up a big project or take your dog for a walk in Powell, Ohio while our mobile mechanic completes your auto repair or maintenance service. Here at Wrench, we want to ensure that our customers in Powell, Ohio are getting the best services whether they book an alternator replacement or an oil change. That's why we have a long and intensive hiring process in place. Our hiring process includes multiple background checks, performance reviews, and one-on-one interviews with existing employees. Once we have determined that the potential hire has all the technical and customer service skills needed to get the job done right, then we offer them a position on our team in the greater Columbus metro area. So book an appointment today and you'll see how great our mobile mechanics are for yourself!
How to Schedule an Appointment with Wrench
To book your appointment in Powell, Ohio, you will need to fill out a short form. If you have an account with us, you can sign in and select the vehicle that needs an auto repair or maintenance service. If you don't have an account with Wrench just yet, that's okay! We will just need a little more information about your vehicle so our mobile mechanic can prepare for your appointment. You should be able to tell us the year, make, and model of your vehicle as well as the VIN and license plate number. Then you will pick the services you want our mobile mechanic to perform. If you have a specific service in mind, you can request whatever you want. We offer hundreds of auto repair and maintenance services from routine oil changes to full battery or alternator replacements. No matter what you need, Wrench has got you covered! If you are experiencing symptoms of a vehicle breakdown but aren't sure what parts are failing, you can book a diagnostic appointment and our mobile mechanic will figure out what's not working correctly. Once we have all the information we need, we will calculate an honest quote for your services so you can look it over. When you are ready to finish the booking process, you will be able to choose a date, time, and specific address for your auto repair appointment in Powell, Ohio. It's that easy!
What to Expect From a Service Appointment
Our service appointments in Powell, Ohio are super easy. Once you have booked your appointment, we will send you a confirmation message with all the details of your appointment. On the day of your auto repair or maintenance appointment, all you need to do is meet up with our mobile mechanic when they arrive. You can expect that they will show up on time and completely prepared to fix your vehicle and perform the requested services. When you meet our mobile mechanic at your chosen location in Powell, Ohio, you will hand over your keys and we will give you a brief rundown of the services that are needed. After that, you will be able to leave the service site at any point. You are more than welcome to stick around and chat with our mobile mechanic while they work, but it isn't required. When we are finished with the services, we will let you know and return your car keys. Then you will be able to get back on the road in Powell, Ohio with little downtime. Book your convenient auto repair appointment with Wrench today!
---
---
---
Auto Repairs for Popular Vehicles