Get Auto Repairs in Prospect Hill, Texas From Our Mobile Mechanics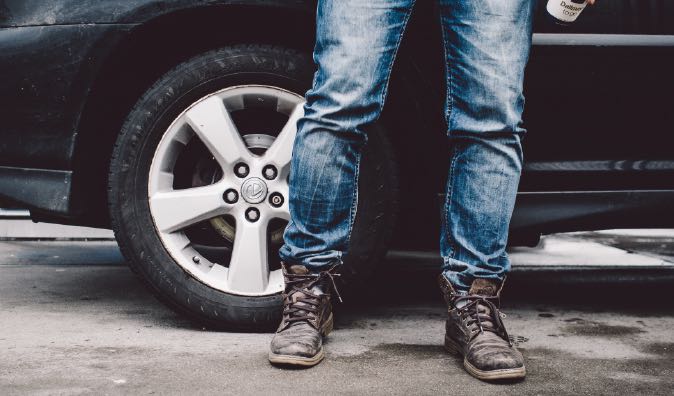 Top Mobile Mechanics in Prospect Hill, TX
Wrench's mobile mechanics are providing auto repair services in Prospect Hill, San Antonio, Texas and the surrounding neighborhoods. With Wrench, you can forget about going to the shop and have the shop come to you. Booking an appointment with one of our local mobile mechanics is quick and easy, all it takes is a brief phone call. When you give us a call, we will be able to give you an affordable auto repair quote. Our goal is to get your vehicle working in tiptop condition as soon as possible so you can go back to enjoying your days off at Elmendorf Lake Park.
Why Choose a Mobile Mechanic
Mobile mechanics at Wrench are here to ensure that you will have a great auto repair experience. We will come to the location that you find the most convenient so you can spend your time doing what really matters to you. Our skilled mechanics are prepared the knowledge and tools to handle any situation from maintenance to emergency services. With mobile mechanics, you can forget about the hassle of towing your vehicle to the shop. Instead, we will bring the shop to you. This will save you both time and money. Give Wrench a call and you will be back on the road again in no time.
How to Schedule an Appointment with Wrench
If you are in need of one of our local mobile mechanics, give us a call or fill out the brief survey on our website. We need to know some information about your vehicle as well as the problem you are experiencing. If you don't know what is wrong with your vehicle, we can send a mechanic to complete a diagnostic visit so we know exactly which services and parts you will need. When we know what you need, we will be able to tell you what your auto repair quote will be. Then we will send out our best-suited local mechanic for your auto repair service and they will come prepared with all the tools and knowledge to resolve any issue.
What to Expect From a Service Appointment
The only thing you need to do for your service is give your keys to our mechanic so they can unlock your car and begin their work. Then you are free to leave and spend your time doing whatever it is that you need to do. There's no need to worry about your vehicle because we treat our customers cars with great respect. All of our mechanics are equipped to handle all issues that may come up. After the service is finished, our mechanic will clean up around the area and let you know that your car is in its optimal condition. We understand that it is very important to keep your car moving so give us a call and you will be back to cruising down the highway in no time.
As seen on www.austinsmobilemechanic.com.
---
---
---
Auto Repairs for Popular Vehicles