Get Auto Repairs in Providence, Rhode Island From Our Mobile Mechanics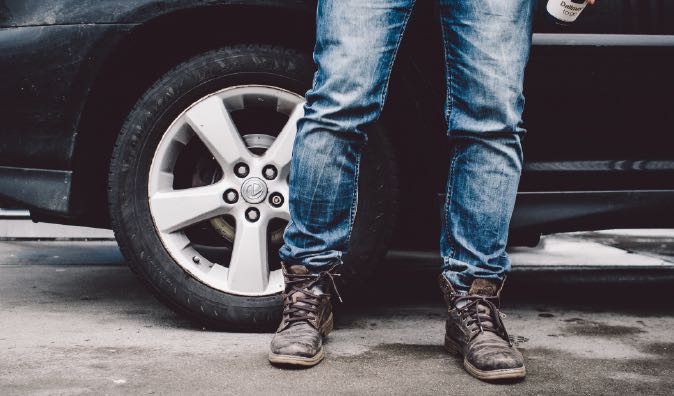 Top Mobile Mechanics in Providence, RI
At Wrench, we service all kinds of car makes and model as well as truck repairs and maintenance services. Our technicians stay up-to-date on the latest technology and features to ensure we can take care of your vehicle whether you need an oil change or engine replacement. If you live in Providence, Rhode Island, you can count on us to keep your vehicle performing at its best. We have all the state-of-the-art equipment to diagnose any problems and fix them promptly. We understand that you depend on your car to get you and your family through your daily lives, so we provide quick turnaround time for repairs at your preferred place and time.
Why Choose a Mobile Mechanic
Cars are built to last for years, with efficient engines and features like anti-lock brakes to optimize safety and performance during your driving experience. To keep your vehicle running at peak capacity, you will need to perform routine maintenance. We treat our customers like family and our goal is to form a long-lasting relationship with you so we can keep your car safe and dependable for life. You can be much more productive using Wrench mobile mechanics, as they will come to you for your car service appointment. You will not need to get a ride home or wait while the car is being serviced. Since we rely on customer reviews and referrals to grow our business, our mobile mechanics are highly motivated to provide excellent service. We want you to call us again and again, so we will do everything in our power to make the repair process easy and painless for you.
How to Schedule an Appointment with Wrench
If you already know what is wrong with your car or truck, then call anytime for a free quote and schedule an appointment with one of our professional mobile mechanics in Providence to come and fix your vehicle on your time and your schedule. You could try to do the repairs yourself, but when can you slow down your busy pace to get it done? Doing the research yourself would be yet another task on your plate. Make things easy on yourself, and call one of our mobile mechanics. Our mobile mechanics are ready to meet you wherever you find it the most convenient for you. We bring our tools, our expertise and top quality service. Book an appointment with us online from your laptop or mobile phone. Receive a quote for the service you need so that you know what to expect. Not sure what your car needs? No problem. Leave it to us and we'll get it sorted out for you.
What to Expect From a Service Appointment
Our customers find value in having their car serviced right in their driveway or office as opposed to the local service center. These services centers are known for having very long waits for regular maintenance such as oil changes and tune-ups. Our mobile mechanics can do all the things your local service can, and you won't have to give up your Saturday afternoon. Our customers report they are very pleased with the professionalism and expertise of our mechanics. Many have referred our mobile repair services to their family and friends. Call us today to experience the very same!
Wrench Comes to Your Neighborhood
---
---
---
Auto Repairs for Popular Vehicles