Get Auto Repairs in Pueblo, Colorado From Our Mobile Mechanics
Coming Soon To Pueblo, Colorado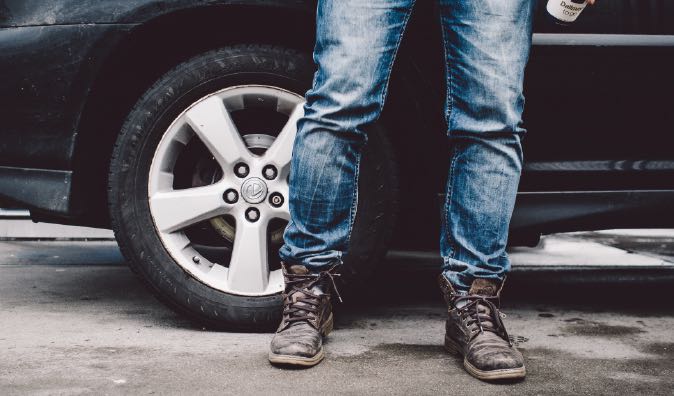 Top Mobile Mechanics in Pueblo, CO
If you drive a truck or a car in Pueblo, Colorado, Wrench's mobile mechanic can handle all of the repairs and maintenance your vehicle may need, from fluid changes to brake service to engine work and more! Our multi-point inspections and honest approach to vehicle maintenance and repair see to it that your vehicle is fixed correctly and at a fair price. With highly skilled and experienced automotive technicians who undergo continuous training, we guarantee your vehicle will be serviced correctly and promptly with Wrench mechanics. We know how to optimally care for your car or truck so it runs its best for years, and if your car or truck is not performing well, we have the knowledge and equipment to fix the problem. Not all auto repair solutions in Colorado have set the high standards we have here Wrench. With us, you can trust your car is in good hands.
Why Choose a Mobile Mechanic
Mobile mechanics are the future of auto repairs. If you can get your pizza delivered, Uber rides wherever you are, why can't you do the same with auto repairs? Instead of going to the shop, we will bring the shop to you. At Wrench, out mobile mechanics are specifically selected because of their work ethic and dedication the auto repair industry. Our hiring process is very long and we do multiple background checks so we can be sure that our customers will be receiving nothing but the best quality service. With our mobile mechanics, you won't have to change your plans due to a broken down car. Not only will we save you the hassle of cancelling plans and rescheduling for another day, we will save you precious time and money. You won't need to hire or pay for a tow truck to get your car or truck to the shop because we bring everything to you. While we are working on the service, you won't need to stay and wait because our trusted mechanics will be able to handle anything. You will be free to leave and do what you need or want to do. So give us a call today and you will never have to go to the shop again.
How to Schedule an Appointment with Wrench
All you need to do in order to get a service appointment with a mobile mechanic from Wrench is give us a quick call or fill out the short form we have on our website. You should be prepared to tell us what problem you are experiencing. However, if you are unsure what the problem is, we can schedule a diagnostic appointment. For that, we will send out a mechanic to identify the problem. Then we will calculate your auto repair quote based on what parts and services you will need. Then you will pick a convenient date and location for your auto repair service. We will match you up with a qualified mechanic and they will show up to your location prepared and on-time. When you meet up with our mechanic, you will need to give them your car keys. They will start servicing your vehicle and you will be free to leave. You can rest assured that your car will be in great hands. After the service has been completed, we will alert you via text and you'll be able go out on your next excursion in your car.
What to Expect From a Service Appointment
Honesty and integrity are important to car or truck owners, and our community as a whole. As a local auto repair solution in Colorado, we strive to reflect those values in our work. As our customer, you can count on us to keep your car safe and dependable for you and your family. If you're in need of a vehicle repair, call Wrench and we'll get you back behind the wheel. If you need routine service, we will ensure your car or truck is in peak running condition. Please fill out our contact form to make an appointment with one of our skilled technicians.
---
---
---
Auto Repairs for Popular Vehicles