Get Auto Repairs in Quincy, Massachusetts From Our Mobile Mechanics
Coming Soon To Quincy, Massachusetts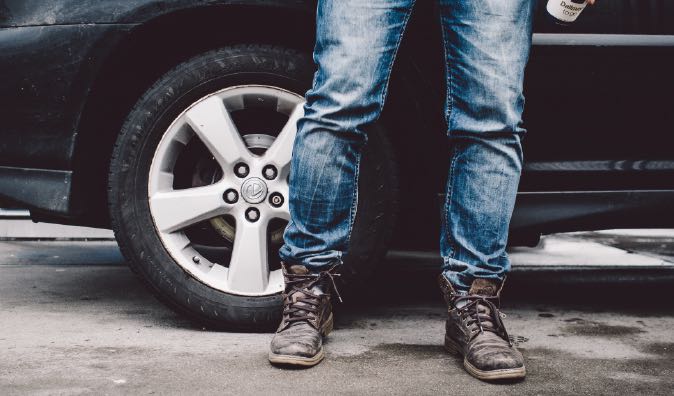 Top Mobile Mechanics in Quincy, MA
Our mission is to earn your business and trust by providing superior service for your vehicle in Quincy, Massachusetts and surrounding Norfolk County. Our mobile mechanics are super friendly, so you can feel good about calling us for your repair and maintenance services. Our experienced, well-trained mechanics save you money with accurate diagnosis and precise repairs. Some auto repair solutions replace entire parts instead of simply fixing the component that needs to be fixed. Not at Wrench. We'll troubleshoot exactly what your car or truck needs, and clearly explain our prognosis.
Why Choose a Mobile Mechanic
The purpose of Wrench mobile mechanic is to help you out by providing the most convenient auto repair solution possible. We want to solve your auto repair and maintenance concerns, ensure your safety, give you trouble-free driving, and maximize your investment in a vehicle and we want to do so in the most enjoyable manner possible. Whether you know how to rebuild an engine or pumping gas is the limit of your automotive knowledge, we treat every customer the same way - the way we like to be treated, with respect and courtesy.
How to Schedule an Appointment with Wrench
When you give us a call to book an appointment for your car or truck, we will need to know a little information before we can provide an accurate quote. You should be prepared to tell us what is wrong with your car. However, if you don't know, don't worry because we can set up a diagnostic visit. For that, we will send a mechanic to take a look and they will identify the issue. Once we have that information, we will calculate your auto repair quote. Then you will be able to choose a date and location for your service. We will match you up with a highly qualified mobile mechanic in Massachusetts. Our mechanic will show up for the service on-time and completely prepared to handle any situation. Our mechanic will start working diligently on your car and will treat it with the same respect as they would with their own. When they are finished with their service, they will let you know via text. Then your respective vehicle will be ready to take on the road once again!
What to Expect From a Service Appointment
All we need you to do for your appointment is be free in the beginning so you can give your keys to our mobile mechanic. After you do that, you will be able to leave if that's what you want to do. We don't require you to be present throughout the duration of the service. You are more than welcome to stay with our mechanic and get all of your burning questions answered, but if you have something else to do, that's fine with us! When the service has been completed, you'll be able to take your precious vehicle out for a spin once again.
---
---
---
Auto Repairs for Popular Vehicles