Get Auto Repairs in Racine, Wisconsin From Our Mobile Mechanics
Coming Soon To Racine, Wisconsin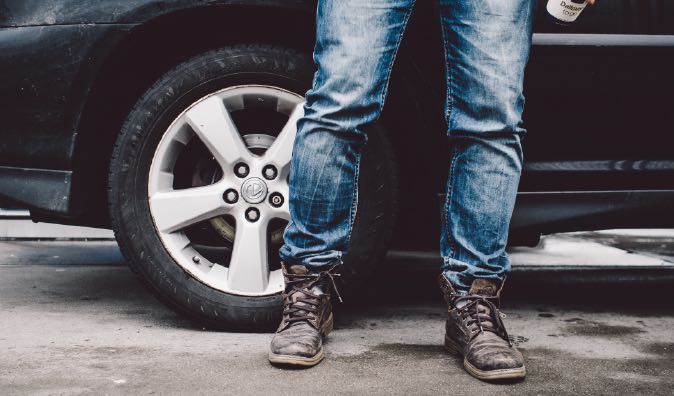 Top Mobile Mechanics in Racine, WI
Wrench's mobile auto repair services, available in Racine, Wisconsin, maintains the industry's highest standards in every category. Our expert mechanics welcome you to come experience auto repairs and maintenance on a new level. Our expert technicians are here to eliminate all concerns about your vehicle's performance, extend your vehicle's road-life. Our customers enjoy our industry-leading 12 month/12,000 mile warranty. You can be confident that whatever was wrong with your vehicle gets fixed completely by our expert technicians. But we're not just a facility for fixing breakdowns. Our experienced mechanics also handle complex car or truck repairs. All you need to do is book an appointment and we will get your car running in no time.
Why Choose a Mobile Mechanic
Customers in Wisconsin choose Wrench because our mobile mechanics bring their services right to their door. Many of our mechanics are certified. Our teams have the experience and know-how needed to work on any car and they can provide most services right at your home. We know your time is valuable, so we do our utmost to efficiently provide the services you need. Once you call our mobile mechanics, we'll arrive with everything needed to service your vehicle. Our mechanics will care for your car like it was their own.
How to Schedule an Appointment with Wrench
It's quick and easy. First, tell us what's needed, such as a clutch replacement service, brake repair, or many other car maintenance services. Or you might want a Wrench specialist for your auto repair and maintenance service. Our technicians get back to you with a competitively-priced quote. We have mobile mechanics nationwide who will come to your home or work - so whether it's an exhaust replacement or a cambelt change, one of our experts is sure to help. So - do you need a car service or car repairs? Are you looking to find a friendly, well-priced auto service? That's what Wrench do! Finally, would you like a little help diagnosing an issue with your car, or even understanding a little more about what you can do to maintain your own car? Why not take a look at our Services.
What to Expect From a Service Appointment
All we need you to do for your appointment is to be available to give your car keys to our mechanic. After that, you will be free to leave. Although we don't require you to stay, you are more than welcome to watch our mechanic and even ask some of your burning questions about your vehicle. No matter what you choose to do with your time, your vehicle will be in very good hands. Each mechanic is well-trained so they will be able to handle any situation with ease. When the service has been completed and your car is running again, we will send you a quick text. Then you'll be able to return and take your car out for a spin once again.
---
---
---
Auto Repairs for Popular Vehicles