Get Auto Repairs in Raleigh, North Carolina From Our Mobile Mechanics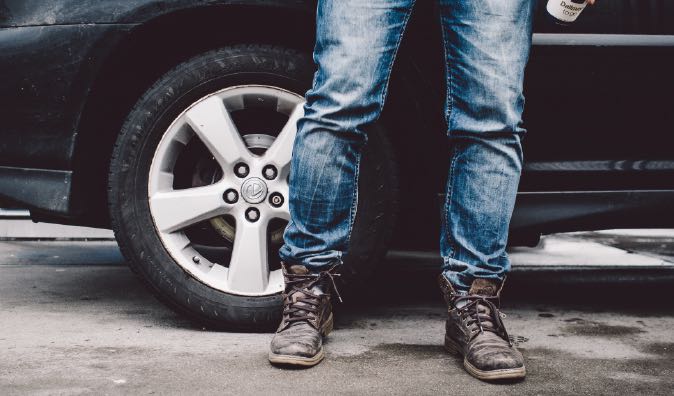 Top Mobile Mechanics in Raleigh, NC
When you need car auto repair estimates, you should consider not only how much the service will cost, but what you're getting for your money. Wrench professionals come to you to complete your car auto repair at home or office. This means you have more time to spend with your family or concentrate on your work. You can count on Wrench to give you fair auto repair estimates.
The Wrench auto repair team offers a fair, honest auto repair quote to every client according to requirements. Wrench is proud to serve Raleigh, North Carolina with our mobile mechanic and auto repair services. With our Raleigh mobile mechanics services, you'll never waste a beautiful day that you could be spending at the exhibits in the North Carolina Museum of Art or enjoying nature's incredible with the family at Pullen Park instead of a cramped waiting room at the car repair shop.
Why Choose a Mobile Mechanic
Our North Carolina customers call Wrench whenever they need auto repair care because they know that we're timely, proficient, and easy to work with. In fact, all of our mobile mechanics will arrive with the diagnostic and repair tools they need to get the job done - no unpleasant surprises, just results and a car that's ready to hit the road before you know it. We understand how frustrating it can be when you're faced with a car issue that requires towing - so sidestep the stress and unnecessary expenses and use the mobile car repair service that savvy Raleigh car owners rely on to get the job done: call Wrench.
How to Schedule an Appointment with Wrench
Scheduling an appointment with Wrench will be super easy for you. You have a number of options for scheduling an appointment with Wrench. For example, you can make an appointment on our website. Just log on and fill out the informational survey. Furthermore, you can either call a member of our customer service team or send us an email at hello@wrench.com. You can also download our app for more convenient scheduling services. The sooner you contact us, the sooner we can get started on providing you with quote for your auto repair or maintenance that your car or truck needs.
What to Expect From a Service Appointment
Call Wrench whether the repairs on your car are major or minor. Our Wrench mechanics will complete the work in an efficient and professional manner. We screen our technicians thoroughly for knowledge and reliability prior to sending them to your home or office.
If you aren't sure what work your car needs, Wrench will send a mobile mechanic to you for a diagnostic appointment. Once the mechanic determines the issue, you will be given a fair estimate. We will begin our services once you approve the auto repair quote.
Book a car service appointment at your home or place of work. We just need the address and whether the vehicle is in a driveway or parking space. Most maintenance can be performed without moving your car. Whether you need transmission work, a simple coolant drain and fill, or other auto repairs, Wrench is here for you. For a full list of services available, log onto our website. Once you try this convenient service, you'll never want to visit a garage again.
---
---
---
Auto Repairs for Popular Vehicles