Get Auto Repairs in Rancho Cucamonga, California From Our Mobile Mechanics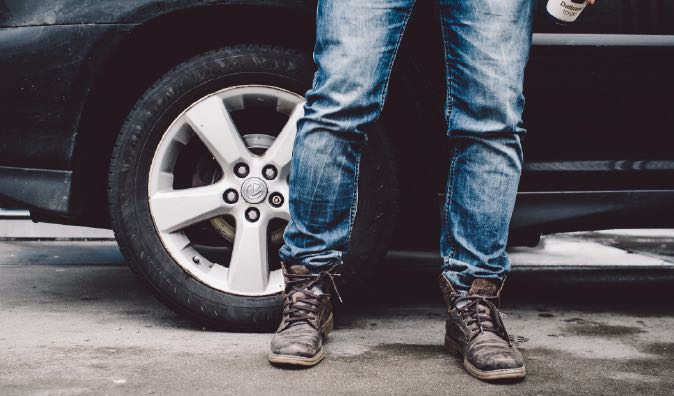 Top Mobile Mechanics in Rancho Cucamonga, CA
Wrench - the right company for expert maintenance, repair, and retrofitting in Rancho Cucamonga, California. With our unique abilities we can look after all makes of vehicle in San Bernardino County. The mobile mechanics at Wrench are well-versed in repairing your cars or trucks. Our experts know cars well, and they understand the urgency clients feel when their vehicle isn't working. Consult our mobile mechanic before your next service and we guarantee that our guidance will point you in the right direction, ensuring you with not only satisfaction and peace of mind, but also an improvement in the performance of your vehicle.
Why Choose a Mobile Mechanic
Cars are a work of art and they deserve to be taken care of with the most precision. The beauty of a car lies in its make and how it is put together. If operated on by an inexperienced mechanic, the luxury experience may be compromised in the process. At Wrench, we service a wide range of cars – Volkswagen, BMW, Audi, Range Rover, Skoda, Porsche and many more. Our trained Wrench mechanic team is prepared and equipped with the right tools to handle your auto repair issues at your driveway or office parking lot.
How to Schedule an Appointment with Wrench
Each Wrench mobile mechanic is committed to putting your vehicle back on the road. When you call, our technician gives you a quick fixed quote on the repair and comes to the address that you give us geared up to handle the issue. At Wrench, we run a quick check on your car's systems, and we're equipped with the experience and tools needed to handle the problem on the spot. Once we have inspected the vehicle, the Wrench mobile mechanic will figure out how to get you back on the road. The mechanic will repair your car right there and look for any issues that might turn into major problems in the future. Wrench's expert mechanics are able to reach you when and where they are needed most, and they perform maintenance or repairs at your home or office, saving you time and money on traveling to a garage.
What to Expect From a Service Appointment
Wrench employees have experience in repairing many of the makes and models first hand. We use genuine products and parts for maintaining your car in order to make sure that the ride is as smooth as it was on the day you purchased it. At Wrench, we won't simply repair your vehicle; we will also ensure that it remains luxurious, to say the least. Book an appointment with us today, you won't be disappointed!
---
---
---
Auto Repairs for Popular Vehicles