Get Auto Repairs in Rancho Santa Fe, California From Our Mobile Mechanics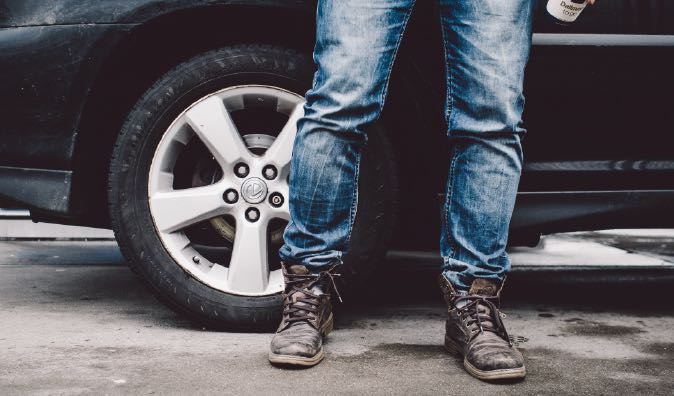 Top Mobile Mechanics in Rancho Santa Fe, California
Wrench's expert Mobile Mechanics in the Rancho Santa Fe, San Diego county area of California are some of the best in the industry. You'll find all the services that you need right here, waiting and ready to go almost anywhere in the city. If you need reliable auto repairs, you'll have no problem with Wrench; we provide almost everything that your vehicle could require. We can even get you an auto repair quote right from your home or workplace, and you can then easily book our Mobile Mechanics from your phone. Get everything you need in a car repair from Wrench without missing a trip to the thrilling Del Mar Racetrack or the Craftsmanship Museum.
Why Choose a Mobile Mechanic?
Maybe you've never heard of a mobile mechanic service, or maybe you've heard of them but have never tried one. Either way, you should choose a Wrench Mobile Mechanic because we can help you fix almost any problem with your vehicle quickly and conveniently. One of our Mobile Mechanics will come to you at your home or office and provide you with a diagnosis or repair. If you need a quote, simply contact Wrench for the cost of the services that we provide. After you agree to the rate, our Mobile Mechanics will get to work.
What to Expect From a Service Appointment
When you're ready to book your appointment, give us a call and let us know where you'll be and when you'll be there. Simply be there when we arrive, and we'll get started on the repairs. If you want a quote, our Mobile Mechanics will start with a diagnosis. Wrench will then reach out to you with a full quote that won't change after you agree to the work. If you're interested in immediate repairs, simply schedule a service appointment. Your auto repair will be done in a flash.
You can expect a highly-qualified Mobile Mechanic to be there on time and with all the necessary tools. The job will be done on time and to the high standards that you have for anything related to your vehicle. You can trust the quality of all of our services, and we guarantee that the repairs we make will be reliable and thorough.
Auto Repair Services
We can provide you with almost any kind of auto repair that you might need, and we'll deliver it to you at a great price. We know that your vehicle is important, so we promise to take good of care of it and treat as though it were our own. Whether you're looking for routine care such as an oil change or a more extensive repair, you can get it done with Wrench. Our Mobile Mechanics will make everything easier for you. No more searching for different repair shops and paying for an expensive tow truck just to get to a mechanic. You can book most car repair services Rancho Santa Fe with a quick call to Wrench.
---
---
---
Auto Repairs for Popular Vehicles