Get Auto Repairs in Rapid City, South Dakota From Our Mobile Mechanics
Coming Soon To Rapid City, South Dakota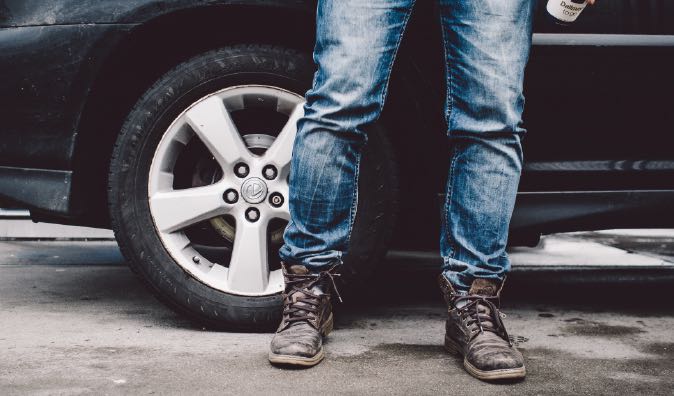 Top Mobile Mechanics in Rapid City, SD
The dedicated auto repair professionals at Wrench strive to provide you with exceptional mobile mechanic services in Rapid City, South Dakota and in the surrounding Pennington County. You won't need to worry about getting your car towed to the mechanic's shop when you schedule an auto repair appointment with Wrench. We will send a highly trained mechanic to evaluate your car at your home or office, or anywhere else in between. Wrench will provide a competitive and cost effective auto repair quote.
Why Choose a Mobile Mechanic
Wrench's mobile mechanics are happy to explain the various components of your auto system in person. However, for those of you who like to do your research on auto repair, we also want to provide you with as much detail on the basic principles of how your auto system works. This way you have a better understanding of what needs to be done and can make informed decisions when your car or truck need servicing.
How to Schedule an Appointment with Wrench
When you call us, we will need to know what's wrong with your car or truck. We will use this information to determine the parts and services you will need so we can calculate your quote. If you don't know what's wrong, we offer diagnostic services. For that we would send a mechanic to take a look at your vehicle. After you have received our auto repair quote, you will choose when and where you want the service to occur. We will take your request and match you up with one of our local mobile mechanics. For the appointment, all you need to do is give the vehicle keys to our mechanic. You don't have to stay and watch unless you want to. We treat our customers cars how we would treat our own. When your car's ready to hit the road again, we will send you a text. Then our mechanic will clean up the area and return the keys to your respective car. Let us show you how convenient auto repairs can really be and book an appointment with us today!
What to Expect From a Service Appointment
A trustworthy mobile mechanic service means you don't have to pay to have your car towed to the shop or worry about how you're getting home from the office, because we repair your vehicle while you conduct your business in Rapid City. By being experienced mobile mechanics, it is likely mechanics have worked on a range of vehicles. This means they know how long it will take for them to complete the job, and as a result, they will be able to give you an accurate written quote.
---
---
---
Auto Repairs for Popular Vehicles