Get Auto Repairs in Raytown, Missouri From Our Mobile Mechanics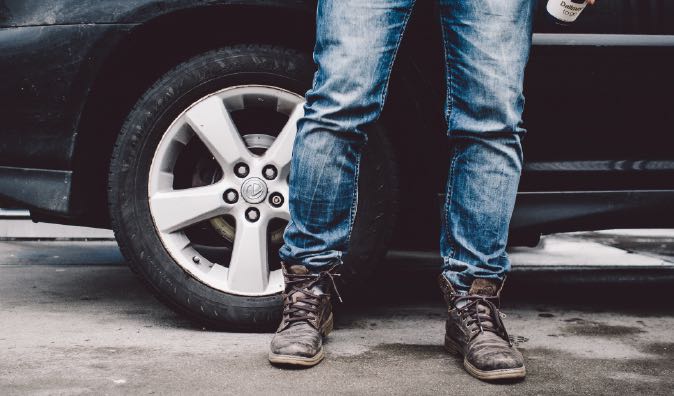 Top Mobile Mechanics in Raytown, MO
If you spend a great deal of time in Raytown, Missouri, or elsewhere in the greater Kansas City metropolitan area, then you should book an appointment with Wrench's mobile mechanics whenever you find yourself in need of an auto repair specialist. We have many auto repair technicians in the Kansas City metro area standing by in case our customers need our auto repair and maintenance services on short notice. Our mobile mechanics will come right to your home, office, or any other popular attraction in Raytown, Missouri to get your vehicle back on the road as soon as we can. We provide hundreds of services from an ignition coil replacement to a transmission fluid change. Just go to our website or app and book an appointment with our mobile mechanics in Raytown, Missouri today!
Why Choose a Mobile Mechanic in Raytown, MO
Mobile mechanics from Wrench are the best in the whole Kansas City metro area! To ensure that each and every customer that books an appointment with us gets the requested care and attention for their cars, we have an intensive hiring process in place. That way we will be able to make sure that all of our mobile mechanics have the skills, knowledge, and experience to get the job done right. Our hiring process includes multiple performance evaluations, background checks, and one-on-one interviews. Once we get a holistic view of the candidate, we decide if we want to hire them to be on our Kansas City team. All of our mobile mechanics have had at least 5 years of experience in the auto repair industry and has certification. Our mobile mechanics have demonstrated that they have the skills to perform all of the auto repair and maintenance services that we have to offer, so when you book an appointment with us, you can rest assured that you will be getting quality repairs in Raytown, Missouri.
How to Schedule an Appointment with Wrench
Booking appointments with our Raytown, Missouri mobile mechanics is very easy. If you go to our website, you will be able to book your appointment through a short survey. You can also book an appointment with our mobile mechanics in Raytown by using our mobile app. Either way, you will need to give us the make and model of your vehicle as well as let us know which services your vehicle needs. Then we will use that information to calculate your auto repair quote. We believe in transparent and upfront pricing, so you will always know what you are expected to pay. If anything changes, we will let you know as soon as possible so you can make the best decision for yourself. Once you know how long the service will take and how much it will cost, you will choose any date, time, and location in Raytown, Missouri for your auto repair appointment. It's that simple to book an appointment with Wrench's mobile mechanics!
What to Expect From a Service Appointment
If you have experienced an auto repair service with Wrench, you are probably very excited. Many people look forward to our auto repair appointments, no matter where they occur! The only thing you will need to do is give our mobile mechanics the key to your car once they arrive. After that, it will be smooth sailing! You will be free to go elsewhere in the nearby Raytown, Missouri area as long as you stay relatively close to the service site. You will be notified when your vehicle is ready to cruise around in Raytown. When you return, your car will be running in perfect condition and the area will be so clean that you won't believe a mobile mechanic had just performed an auto repair service in that location. Book a convenient auto repair appointment with Wrench's excellent mobile mechanics today!
---
---
---
Auto Repairs for Popular Vehicles