Get Auto Repairs in Redding, California From Our Mobile Mechanics
Coming Soon To Redding, California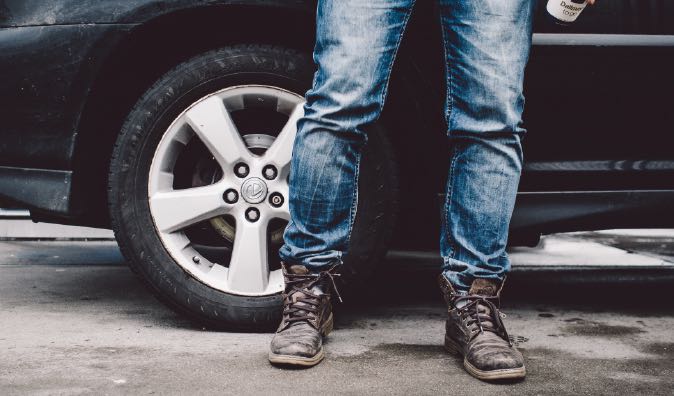 Top Mobile Mechanics in Redding, CA
If you drive a car or truck and are in need of a convenient auto repair in Redding, California and surrounding Shasta County, give Wrench a call and we will set you up with one of our highly skilled mobile mechanics. We can service your car or truck anywhere from your office parking lot to your own driveway. While we get your car up and running again, you can spend your time doing something that you need or want to do instead. So if you have a busy life, this is the best option for your auto repairs. So give Wrench a call today and we will get your car back on the road in its prime condition before you know it.
Why Choose a Mobile Mechanic
Our mobile mechanics at Wrench are fully committed to getting your vehicle back on the road in the most convenient way possible. Our mobile mechanics can save you time, money, and stress, all you need to do is give us a call. Auto repairs don't need to be as time consuming as you may think. During your service appointment, you will be able to spend your time doing whatever it is that you need or want to get done. Please be sure to go to our "Services" section for various service options.
How to Schedule an Appointment with Wrench
When you give us a call to book an appointment for your car or truck, our technicians will need to know a little information before we can provide an accurate quote. You should be prepared to tell us what is wrong with your car. However, if you don't know, don't worry because we can set up a diagnostic visit. For that, we will send a mechanic to take a look and they will identify the issue. Once we have that information, we will calculate your auto repair quote. Then you will be able to choose a date and location for your service. We will match you up with a highly qualified mobile mechanic near you in California. Our mechanic will show up for the service on-time and completely prepared to handle any situation. When you meet up with our mechanic, you will need to give them the car keys. Then you'll be free to use your time however you please. Our mechanic will start working diligently on your car and will treat it with the same respect as they would with their own. When they are finished with their service, they will let you know via text. Then they'll return your keys when the area is all cleaned up. Then your car will be ready to take on the road once again!
What to Expect From a Service Appointment
Using specialized equipment, our technicians will quickly and effectively clean intake manifolds, ports, intake valves and combustion chambers and install injector cleaning additives in tanks. This service will restore lost power and performance and will reduce harmful exhaust emissions. Our technicians use a powerful cleaner to dissolve gum and varnish in your car's power steering unit. Next, we will flush old, worn-out contaminated fluid and install fresh new fluid fortified with special antioxidant and anti-wear ingredients to prevent expensive mechanical failure. Don't hesitate any longer, convenient auto repairs are only one call away!
---
---
---
Auto Repairs for Popular Vehicles