Get Auto Repairs in Redmond, Washington From Our Mobile Mechanics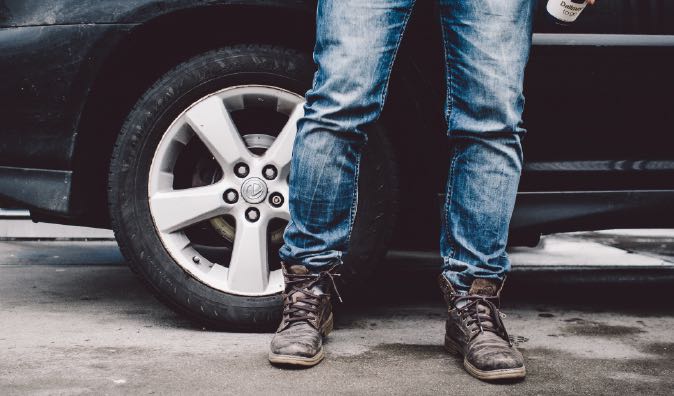 Top Mobile Mechanics in Redmond, Washington
Wrench has Mobile Mechanics ready to service you wherever you are in Redmond and neighboring King County, Washington. You can't afford to miss out on the many advantages when you book a Mobile Mechanic with Wrench. For example, we've all been in that unfortunate situation where the entire morning disappears in the mechanic's waiting room. But with Wrench, there's no waiting in line at a shop. We'll send a Mobile Mechanic directly to your place of residence and service your car in your driveway, office, or wherever your car is safely parked.
We'll provide you with a quote for auto repair or maintenance upfront, and we'll give you all the information needed to stay up-to-date with your vehicle's needs. You can feel confident that your automobile is in good condition. Don't let that car issue ruin your awesome day; contact Wrench so you can get back on the road. Whether you're going to the nearby exotic car gathering at the Exotics at Redmond Town Center, an amazing car show in Issaquah, Seattle, or Tacoma, or whatever strikes your fancy in the vibrant Redmond and surrounding area, don't let a malfunctioning car ruin your fun. Let Wrench get you to where you need to go fast. Start with an auto repair quote today.
Why Choose a Mobile Mechanic?
All Wrench Mobile Mechanics are certified or screened to ensure they're experts in the field. We have a large team of smart, savvy professionals who are trained and experienced in automotive service. Our Mobile Mechanics can bring their expertise and equipment directly to you and can complete most services at your home or office location. You won't have to worry about waiting around or the costs and time involved in towing your vehicle. We'll come to you and service your automobile the right way.
What to Expect From a Service Appointment
Wrench offers a wide spectrum of auto services. When you call us, we'll work with you to determine what services you need and then provide you a quote. If you're not sure what's wrong with your car, we can set up a diagnostic appointment to identify what your vehicle needs and how we can service it best. When we arrive at your home or office location, we'll efficiently service your automobile while you relax wherever you are.
Wrench Maintenance and Auto Repair Services
If you live in Redmond or elsewhere in King County, Wrench is the premier choice for your vehicle's needs. You can count on us to service your vehicle with care. We offer services in heating and cooling, engine work, transmissions, electronics, brakes, and much more. Whatever your needs, we'll serve you at an affordable price and save you time and money.
Before going out and exploring life's adventures in Redmond, Seattle, or wherever, contact Wrench for a tune-up or routine maintenance. It always feels good to be well prepared, knowing your vehicle is running its best. To schedule an appointment at a time convenient for you, call us or visit our website today.
As seen on www.seattlesmobilemechanic.com.
---
---
---
Auto Repairs for Popular Vehicles