Get Auto Repairs in Redwood City, California From Our Mobile Mechanics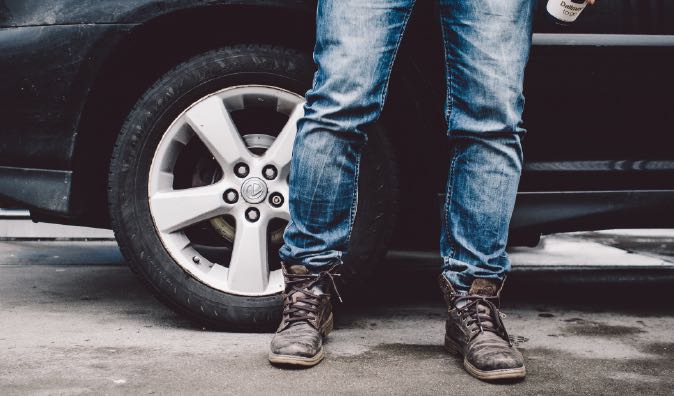 Top Mobile Mechanics in Redwood City, CA
Like most people in Redwood City, California and surrounding San Mateo County you depend on your vehicle. If your car or truck needs services or repairs, you want the work done quickly, correctly, and at a fair cost. At Wrench, we understand your priorities, and we'll do everything we can to help you get back behind the wheel as soon as possible, whether you're here for an oil change or engine rebuild. Please give Wrench mobile mechanics a call or contact us online if you need auto repairs or maintenance services. We'd love you to become one of our many satisfied customers!
Why Choose a Mobile Mechanic
True to our name, we are repair experts at Wrench. Plus, our skilled mechanics take into consideration the stop-and-go driving conditions in California, and we know how to best care for your car or truck. If you experience squeaking or grinding noises, or if your car not getting the stopping power you should, call us for your vehicle for check-ups. You don't have to worry about trial and error auto repair with us.
How to Schedule an Appointment with Wrench
When you get in touch with us to book an appointment, we will ask for you to describe what is wrong with your car, but if you don't know, we can arrange a diagnostic visit. We need to know exactly what's wrong so we can calculate your auto repair quote based on which parts and services you will need. Once you have received your quote, we will let you choose a date and location for your service appointment. Then we will pair you up with a qualified mechanic near you. It's that easy! After that, all you will need to do is be available to give your keys to our mechanic so they can begin their work on your car. Then you will be free to leave and spend your time elsewhere. We will send you a text when our mechanic is finished and they will make sure to return your keys. When you get back to your car, the area will be all clean and you will be able to hop in your car and take it for a spin. Hire a mobile mechanic from Wrench and you won't have to go to the auto shop ever again!
What to Expect From a Service Appointment
You will pay less to own any vehicle over its service life if you invest in scheduled preventive maintenance. At Wrench, we emphasize and specialize in preventive maintenance as a means of prolonging vehicle life for our customers, but at the same time, we'll never suggest a service you don't truly need. Our goal is to give you peace of mind knowing your car is in the best condition possible when you take to the road. Please don't forget to share your service experience with us of our various social media including Facebook and Instagram!
---
---
---
Auto Repairs for Popular Vehicles