Get Auto Repairs in Reno, Nevada From Our Mobile Mechanics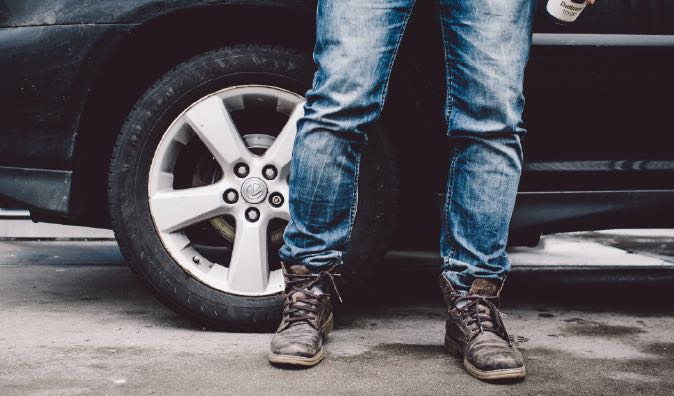 Top Mobile Mechanics in Reno, NV
Wrench is very proud to serve the people of Reno, Nevada and surrounding Washoe County on auto repair costs, our commitment to quality service has earned us consistent high marks with our customers and loyal services. We are experienced at using computerized engine diagnostics to quickly and accurately identify and treat whatever symptoms your car is experiencing. Wrench mobile mechanics are well experienced for auto diagnostics and repairs to keep you safe on the road. Our experienced service and advice will keep your vehicle running in top condition. We use the latest automotive diagnostic technology to provide you with high quality service which gets you on the road safely and quickly. Your satisfaction is our highest priority!
Why Choose a Mobile Mechanic
It's hard to beat the convenience of Wrench mobile mechanic services or repairs for your cars or trucks. We come to your home or office, you toss us the keys, and an hour or two later it's all done while you enjoy your family time at National Automobile Museum or Reno Air Races. It is that easy with consistent services. You get a written quote before starting any repairs. Our mobile mechanics are fully qualified and completely equipped to perform a range of service work and repairs on the spot, wherever your vehicle might be in Reno, Nevada. We arrive with the right equipment and the expertise to see you back on the road as soon as possible and the job finished on time.
How to Schedule an Appointment with Wrench
Schedule an appointment with us via phone call, website or an app. We offer best customer care services for your auto care. Request an online quote if you know what you're looking for, or we can send one of our qualified mechanics over to do a diagnostic check to identify the problem. Then, in your preferred location and at a time that works for you, we'll service or repair your car or truck. We offer expert professional care to clients which feature a full line-up of auto repair and maintenance services. If you are uncertain as to what is wrong with your vehicle, a diagnostic appointment is set up to determine what the vehicle requires. When the mobile mechanic arrives at your location, work on the vehicle is completed professionally and with expertise. Wrench mobile mechanics in Washoe County will provide you with a routine check-up and repair any problems you may be experiencing with your vehicle.
What to Expect From a Service Appointment
Wrench mobile mechanic is committed to putting your vehicle back on the road. When you call, Wrench gives you a quick fixed quote on the repair and comes to the address that you give us geared up to handle the issue. At Wrench, we can run a quick check on your systems, and we're equipped with the experience and tools needed to handle the problem on the spot. Once we have inspected the vehicle, the Wrench mobile mechanic figures out how to safely get you back on the road. The mechanic repairs your car right there and looks for any issues that might turn into major problems in the future. Wrench guarantees that the price you are quoted on your auto repair when you call is what you will actually pay. No hidden fees are added to your bill, and additionally Wrench gives you 12-month or 12,000-mile warranty on the repair. To schedule an appointment at your convenience, give Wrench a call or log on to the website today.
Wrench Comes to Your Neighborhood
---
---
---
Auto Repairs for Popular Vehicles