Get Auto Repairs in Renton, Washington From Our Mobile Mechanics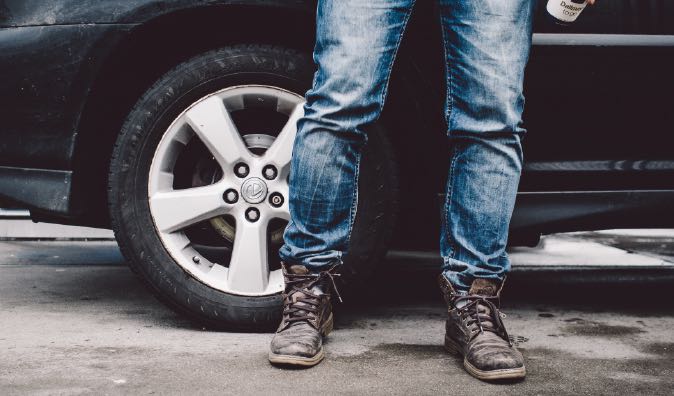 Top Mobile Mechanics in Renton, Washington
At Wrench, our professional and reliable mechanics will come to wherever you are in Renton and the greater King County area. Stop wasting your time waiting at a repair shop! Call Wrench for an auto repair quote, or book a mobile mechanic to diagnose the problem at your location. Wrench expert mobile mechanics will perform all available services in the convenience of your own driveway or office parking space, with minimal disruption to your day! Let our knowledgeable and reputable staff take care of your auto repairs so you can enjoy more fun activities like the annual Return to Renton Car Show Benefit and Cruise-in free of worry!
Why Choose a Mobile Mechanic
Choosing a mobile mechanic means freeing up your time and energy by having a professional come to you. And, if your car is not running, this means not having to worry about the cost of towing, or having to wait for a tow truck. All of our mechanics have the know-how and experience to perform any service Wrench offers, and most problems can be fixed at your location. We bring the tools and expertise to get the job done efficiently and effectively the first time.
What to Expect from a Service Appointment
Wrench provides a customer-centered experience that makes auto repairs and maintenance convenient. We offer a wide variety of services to meet your vehicle's specific care needs. When you give us a call, we will discuss your car's problems and provide you with an honest auto repair quote. If you are unsure of what is wrong with your vehicle, a mechanic will drive to your location in the Renton area to diagnose the issue and go over your options. While your vehicle is being repaired, you are free to relax and go about your day. We take care of your car and leave no mess behind. We treat every car like our own and ensure top-quality service.
Wrench Maintenance and Auto Repair Services
Whether you need a simple maintenance service like an oil change or a more complicated repair, Wrench can provide you with an efficient mobile mechanic to quickly tackle the job. Car won't start and you don't know what to do? Call Wrench and get the problem diagnosed without ever leaving your house! We perform a comprehensive list of services to keep your car in top condition.
With so many wonderful things to see and do in Washington, we don't want you to miss out on any of it because of car trouble. Our affordable services get you back out on the road and experiencing what makes this area great in no time. Call us today to schedule an appointment that is convenient for you, or check out our website for more information on our services, mechanics, and answers to Frequently Asked Questions. If you live in the Renton area, Wrench is here to provide you with expert service for all of your auto repair and maintenance needs.

As seen on www.seattlesmobilemechanic.com.
---
---
---
Auto Repairs for Popular Vehicles