Get Auto Repairs in Richland, Mississippi From Our Mobile Mechanics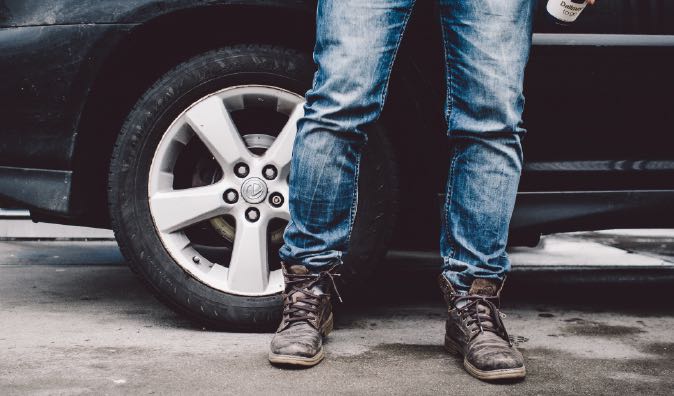 Top Mobile Mechanics in Richland, MS
If you are living in the wonderful city of Richland, MS, and have not found a good solution for high-quality and convenient car repair, look no further! Wrench is a team of highly skilled mobile mechanics who will come to your location in Richland to fix your vehicle. No more bouncing around between repair shops looking for the cheapest deal but never getting great service, or spending hours in a stuffing waiting room. Wrench allows you to enjoy fantastic service and affordable prices from the comfort of your home, or any other place where you would prefer your car to be serviced. When you choose Wrench, you will be saving time, money, and energy, giving you the freedom to do more of what you love! There is not a better option for auto repair and maintenance in Richland, MS, so book your first appointment with Wrench today!
Why Choose a Mobile Mechanic in Richland, MS
There are dozens of reasons why choosing a mobile mechanic in Richland, MS is the way to go. For one, you will never again have to drive into downtown Jackson during rush hour to get to your appointment on time. Wrench allows you to choose the date, time, and location of your appointment, allowing you to be as strategic with your time as you please. You could schedule your appointment around your hair salon appointment, or in the parking lot at your office so you can prepare for your next meeting. We could even come to the local soccer field to service your car while your child plays a game! At Wrench, our goal is to fit into your schedule instead of the other way around so that you never have to be stressed out about getting your car serviced again! Whether you are in need of a simple oil and filter change or a full tire replacement, our certified technicians have the skills and tools to get your car running like new. You will not find a better option for car repair and maintenance in Richland, MS, so join the Wrench family today!
How to Schedule an Appointment with Wrench
If you have decided that Wrench is the solution to all of your car-related needs in Richland, MS, the booking process is very easy! Visit the Wrench website or mobile app and create an account if you have not already done so. We highly recommend downloading the app to make future bookings even easier. Once we have learned more about you and the car you drive, you will be able to choose the service you need from our hundreds of options. Not sure what is wrong with your car? Don't worry! Just book a diagnostic appointment, and a mechanic will come out to your location in Richland, MS to figure out what is wrong. They will also give you a quote for the repair service cost, and you will never pay more than what you are quoted! You can then select the corresponding service and choose your preferred date, time, and location. A mechanic will return with all of the parts and tools necessary to get your car running like new. It's that easy! Do not wait any longer to schedule your appointment with Wrench in Richland, MS!
What to Expect From a Service Appointment
On the date of your appointment, the mechanic will arrive promptly at your location in Richland, MS with everything they need to get your car back on the road. The only thing we ask of our customers is to be present at the start of the appointment to hand over their keys to the mechanic. Feel free to ask any questions you may have or stick around to see them get to work on your car. Once the mechanic has gotten to work, you are free to do as you please for the rest of the appointment! Catch up on email, read a good book, or play a game with your family - the world is your oyster! As soon as the mechanic is done, you will be notified so you can return to your vehicle. The mechanic will fully clean up their workspace and check-in with you to make sure you do not have any questions about the work they did. When they are confident that you are satisfied with the service, they will be off to help our next customer and you can get back on the road. You can drive calmly knowing your car is in great shape and that Wrench is just a call away when you need anything. Choose Wrench for all of your car-related needs in Richland, MS - you will not be disappointed!
---
---
---
Auto Repairs for Popular Vehicles