Get Auto Repairs in Richmond, Virginia From Our Mobile Mechanics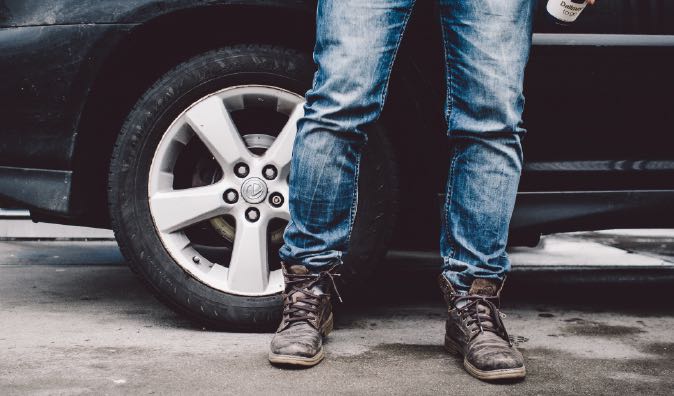 Top Mobile Mechanics in Richmond, VA
Wrench mobile mechanic is your first and only needed call when looking for reliable mechanics in Richmond, Virginia and surrounding areas. We know our stuff, we're fast, we're friendly, and most importantly, we're honest and affordable. Our experienced mechanics proud to say that Wrench's mobile car repair service offers one of the best deals in and around the city. In fact, our mobile mechanics are often less expensive than the more traditional auto repair shops in Richmond, because we're able to keep our services as transparent as possible. You can rest assured that our expertise and specialised vehicle knowledge can assist in solving your vehicle's issues so that you can take your pleasant drive to Maymont or Belle Isle.
Why Choose a Mobile Mechanic
Wrench's expert mechanics are here to get you back on the road safe and fast. The fact that we are mobile means that we can save you money by keeping our overhead low, also you get to avoid towing charges, and you don't have to wait in the mechanic's waiting room. Our primary goal is to provide mobile auto repair or maintenance services with utmost customer satisfaction. We want to make sure that your car, truck, or van keeps running like the day you bought it or even better. Our certified mechanics are here to give you the confidence that have the training, knowledge, and tools to do many types of on-site mobile auto repairs and maintenance services at your convenience.
How to Schedule an Appointment with Wrench
Our friendly customer service team is always ready and prepared to assist you. All you have to do is a give us a quick call and provide us with the issues your car is facing. They'll assist you with up-front quote according to your requirements. After your confirmation with our services. Our experienced mechanics will show up at decided place to begin the auto care in no time. We offer a guaranteed service to resolve your vehicle's issues efficiently and effectively. Here at Wrench, we have a dedicated team of fully qualified and skilled vehicle technicians based in Richmond who are ready to assist you at a time and place to suit you.
What to Expect From a Service Appointment
With a range of professional products and provider of stocked parts, we are able to offer an extensive list of services to resolve your vehicle issues. From supplying and fitting car and van batteries to complete engine rebuilds, you're sure to find a solution to your vehicle's issue with us. You can expect the perfection with our auto repair and maintenance services. If you want any vehicle roadside assistance in Richmond, please don't hesitate to give us a call – we're waiting to help you!
Wrench Comes to Your Neighborhood
---
---
---
Auto Repairs for Popular Vehicles