Get Auto Repairs in Ridley Park, Pennsylvania From Our Mobile Mechanics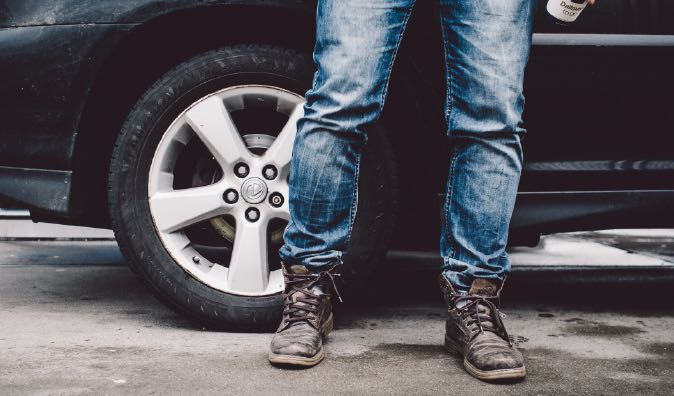 Top Mobile Mechanics in Ridley Park, PA
The top mobile mechanics in Ridley Park, Pennsylvania, or elsewhere in the greater Delaware County area are hired by Wrench. Here at Wrench, we have a team of highly skilled mobile technicians that will bring convenience and peace of mind to your auto repair experience. As our customer, all you need to do is book an appointment with us today and we will take care of all of the things that normally add stress and anxiety to your life. With our services, you will be able to genuinely enjoy your auto repair experience and spend your time doing what matters the most to you. Book your first appointment with Wrench's mobile mechanics in Ridley Park, Pennsylvania today!
Why Choose a Mobile Mechanic in Ridley Park, PA
At Wrench, we put in a great deal of effort to ensure that every auto repair service with our mobile mechanics is up to our highest standards. To guarantee that all of our customers in Ridley Park, Pennsylvania will have a positive experience with us, we carefully select each mobile mechanic that joins our team. Through a long and intensive process of interviews, background checks, and performance reviews, we try to get a broad view of each potential addition to our team. While we want the most experienced and skilled mechanics, what sets us apart from our competitors in Ridley Park is our honest dedication and passion for the auto repair industry. Our mobile mechanics want to improve the industry, one service at a time. To give our customers the best experience, we know we need to go above and beyond with our actions. That's why our customers rave about us on our social media platforms. If you'd like to experience an auto repair or maintenance service with our skilled mobile mechanics in Ridley Park, Pennsylvania, we will let you know how you can book your appointment with us today!
How to Schedule an Appointment with Wrench
To book an appointment with Wrench, you will need to visit our website homepage or download our app. We recommend that you download our app and create an account with us so we can save your vehicle's repair history. This will allow us to keep track of your maintenance schedule so we can provide you with good recommendations that are personalized to your vehicle. If you aren't interested in creating an account with us yet, that's okay! Whether you are creating an account or just booking an appointment, we will need to gather a little information about your vehicle. You should be prepared to give us the year, make, and model of your vehicle as well as any other important information. Then you will be able to let us know what services your vehicle needs. If you don't know which service to select, you can request a diagnostic appointment and our mobile mechanic will figure out the issue for you! After we have all of the information we need, we will provide you with our honest and affordable auto repair quote. This way you will know exactly what to expect from us. Then you will pick a date, time, and location in Ridley Park, Pennsylvania for your auto repair or maintenance service. Many customers in Ridley Park enjoy our services in their driveways, office parking lots, and other convenient locations. So feel free to get creative with it and let us know what works best for you!
What to Expect From a Service Appointment
If this is your first time using Wrench for your auto repair needs, you are in luck because we will take care of everything for you! All you need to do for us is be available at the start of the service so you can hand your keys to our mobile mechanic. Once we have the keys to your vehicle, you will be free to do whatever you want as long as you stay nearby the service site in Ridley Park, Pennsylvania. If you need to get some tasks done or even just relax, you are more than welcome to leave and spend your time elsewhere. Our mobile mechanic will take very good care of your car, so you can rest assured that your car will be back on the road again in no time. We will keep you updated throughout the entire process and you will be the first to know when it is finished. When our mobile mechanic alerts you that your car is ready to go, we will return your keys and be on our way to our next customer in Ridley Park, Pennsylvania. It's that simple to get your car repaired when you book an appointment with Wrench's mobile mechanics! We look forward to servicing your vehicle in Ridley Park, Pennsylvania soon.
---
---
---
Auto Repairs for Popular Vehicles