Get Auto Repairs in Robbinsville Township, New Jersey From Our Mobile Mechanics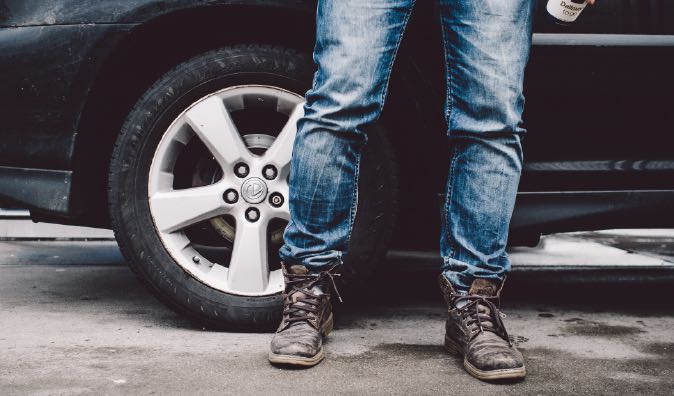 Top Mobile Mechanics in Robbinsville Township, NJ
If you currently reside in Robbinsville Township, New Jersey and are looking for a new and innovative way to get your vehicle repaired and maintained, book an appointment with Wrench's skilled mobile mechanics. We are transforming the auto repair industry in Robbinsville Township area, one service at a time. What sets us apart from other auto repair solutions is that we bring the shop to any convenient location in the Robbinsville Township area. That means, while you get your vehicle repaired, you can spend your time relaxing in your own home, working in your office, or even shopping at the mall. We are here to fit into your schedule, no matter how packed it may be. Book your appointment with Wrench today!
Why Choose a Mobile Mechanic
Mobile mechanics are improving the auto repair experience for the residents of Robbinsville Township by not only bringing convenience, but by providing the highest quality services in town. At Wrench, we work hard to ensure that each and every service will be up to our own high standards. In order to do this, we have a very long and intensive hiring process so we know our mobile mechanics are the best in the whole state of New Jersey. We look for mechanics that are not only skilled at their craft, but passionate about providing long-lasting, high quality repairs. So whenever you book an appointment with Wrench, you can rest assured that you will be receiving the best services possible.
How to Schedule an Appointment with Wrench
To book your appointment with our mobile mechanics in Robbinsville Township, New Jersey, simply log onto our website or app and fill out our short service form. You will need to fill it out so we can gather some basic information about your vehicle and it's needs. Once we have that information, we will provide you with our affordable auto repair quote. Then you will accept our quote and you will choose a date, time, and location in Robbinsville Township for your service appointment. After that, you can leave the rest to us!
What to Expect From a Service Appointment
On the date of your service appointment, you can expect that our mobile mechanics will arrive at your chosen location in Robbinsville Township on-time and prepared. When we get there, all we ask is that you bring your keys to our mechanic so we can get to work as soon as possible. In no time, your vehicle will be ready to take you wherever you need to go in Robbinsville Township. Once we have begun working, you will be free to do whatever you want to do. We will keep you in the loop throughout the whole process so you will be able to get back to your vehicle as soon as possible. Once you try out our convenient services, you won't want to go anywhere else in Robbinsville Township, New Jersey to get your vehicle repaired. Visit our website and book your life-changing auto repair appointment with Wrench's mobile mechanics today!
---
---
---
Auto Repairs for Popular Vehicles