Get Auto Repairs in Rockford, Illinois From Our Mobile Mechanics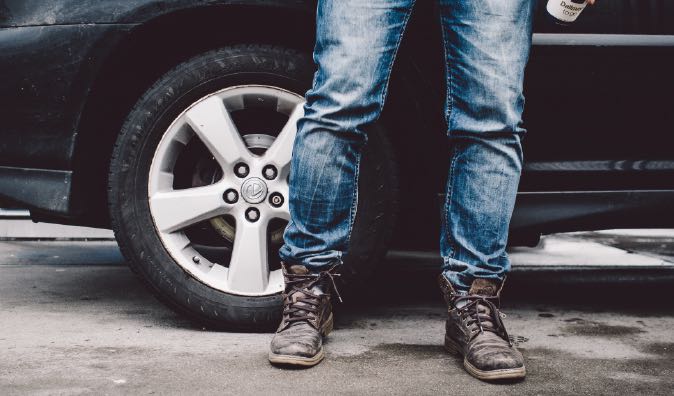 Top Mobile Mechanics in Rockford, IL
If you are in Rockford, Illinois or in the surrounding Winnebago County, then you can resolve all your auto repair issues by giving Wrench's mobile mechanics a call. We bring the shop to you so you don't have to waste hours and hours of your precious time waiting at the shop. To book an appointment, you'll need to contact us and you will be able to choose a good date and location for your service. Auto repairs have never been easier! So give us a call and you'll be able to enjoy a day at the Anderson Japanese Gardens before you know it.
Why Choose a Mobile Mechanic
When you hire one of Wrench's skilled mobile mechanics, you will be saving time, money, and stress. We know nobody likes to sit in those uncomfortable chairs at the car shop for hours and hours, so we bring the shop to you. You'll be able to choose when and where you'd like your appointment so we can ensure that your appointment will be as convenient as possible. During the actual appointment, we won't make you stick around if you don't want to. If you have more important things to do, you can leave and we will let you know when we are done. If you wish to leave, you can do so with confidence because every mechanic we hire is certified and will be able to handle a wide range of issues. Another benefit from hiring one of our mobile mechanics for your auto repairs is that you will be saving yourself money! Since we bring the shop to you, you won't have to go through all the hassle it takes to find an available tow truck and you won't have to pay those easily avoidable fees.

How to Schedule an Appointment with Wrench
If you are a new customer, you can schedule an appointment by giving us a quick call or by completing the survey on our website. When you do that, you will need to answer a couple questions so we can calculate your auto repair quote. You should be able to tell us the year, make, and model of your vehicle as well as what problem you have been experiencing. Then we will provide you with our affordable auto repair quote and you'll choose a date and location for your appointment. Finally we will match you up with one of our mobile mechanics serving the Winnebago County area and they will arrive on-time and completely prepared so you'll be back on the road soon.
What to Expect From a Service Appointment
When you meet up with our mobile mechanic, you will have to give them the keys to your vehicle so they can get to work. Once you do that, you will be free to spend your time as you please. It doesn't matter to us if you stay with our mechanic and ask questions or leave to get some important work done. Either way, your vehicle will be in very good hands because our well-trained mechanics will treat your car as if it were their own. We will send you a notifying text to let you know when your service has been completed and our mobile mechanic will return the keys to car. So let us get you back on the road in the easiest way possible and you won't have to deal with the car shop ever again!
---
---
---
Auto Repairs for Popular Vehicles