Get Auto Repairs in Rocklin, California From Our Mobile Mechanics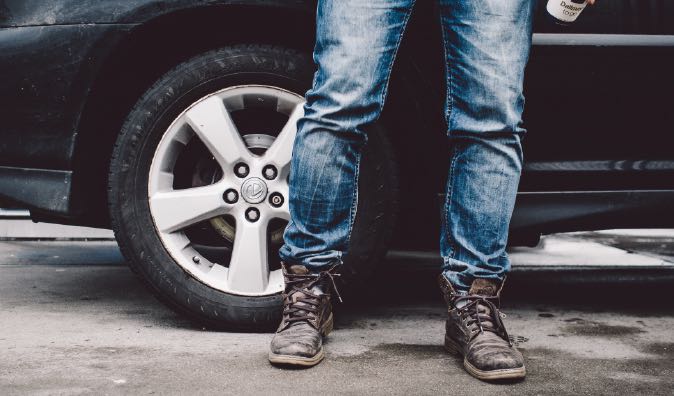 Top Mobile Mechanics in Rocklin, CA
If your vehicle breaks down as soon as you get to work in Rocklin, California and the surrounding Placer County, don't worry because Wrench's mobile mechanics can get the problem resolved before you're done working. Our mobile mechanics can perform a wide range of auto repair services from oil changes to brake repairs anywhere that you find convenient. Whether you need us at your office or your home, we will be there and get your vehicle repaired as efficiently as possible. With Wrench, you can drop the shop because we will bring the shop to you. Everything from the experienced professionals to the high quality parts can be delivered right to your own front door. So give us a call today and we'll book an appointment with one of our mechanics so you don't have to miss out on any of your plans.
Why Choose a Mobile Mechanic
Your vehicle is an investment, and it requires routine maintenance in order to keep it running for years to come. For example, worn out brake pads can cause damage to your brake rotors due to metal-on-metal contact. By replacing your brake pads on a regular basis, you can prevent damage to your vehicle's rotors and avoid replacing a rotor. Not to mention, you'll help ensure your safety on the road! We realize that it can be difficult to keep up with regular brake service and checks, so our team will help you schedule future brake repair service along with your other maintenance services like tire rotations and oil changes. By treating your vehicle with care, you'll keep it running safely in the future.
How to Schedule an Appointment with Wrench
Once you book an appointment by giving us a call or by filling out the short survey on our website, we will match you up with a qualified mechanic in California. There's no need to worry about anything because the mechanic will show up on time and completely prepared to handle any situation. Our mechanics are very experienced and have the knowledge to resolve any issue that may arise during the service. When you meet up with our mechanic for your service appointment, you will need to give the keys to your car to our mechanic. Then you'll be free to leave and spend the day elsewhere. Your vehicle will be in great hands because we will treat your car with the same respect as we would with our own. At the end of the appointment, we will send you a message and our mechanic will make sure the area is all clean. Then your respective vehicle will be ready to take on the road in prime condition.
What to Expect From a Service Appointment
Starting the engine is arguably the most important function of a vehicle's electrical system. To accomplish this, the starting system converts electrical energy from the battery to mechanical energy through a starting motor. A starter is composed of an electric motor that drives a pinion gear designed to engage with the engine's flywheel. When the ignition switch is turned, the starter cranks the engine using this mechanical energy. Overtime, the battery's cables can become corroded or loose, causing slow cranking, arcing at cable connections, and other electrical system problems. To prevent this and to ensure good starter performance, Wrench's mobile mechanic recommends checking the battery cables at every oil change. To have any components of your starting system checked, call our service and request a repair in Rocklin, California.
---
---
---
Auto Repairs for Popular Vehicles