Get Auto Repairs in Rockville, Maryland From Our Mobile Mechanics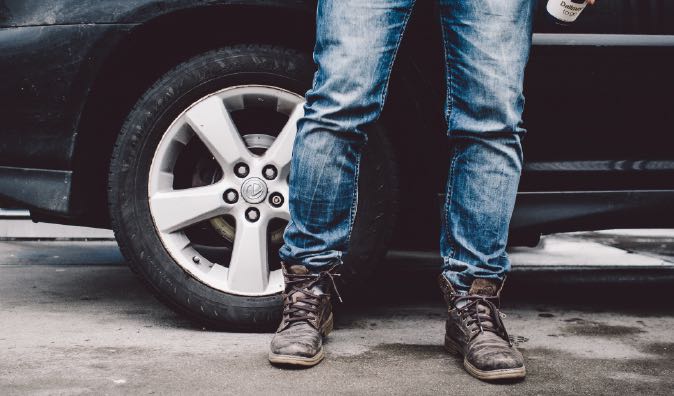 Top Mobile Mechanics in Rockville, MD
The repairs that are carried out in accordance with the standards of the car manufacturers, the warranty certificate for repairs allows to renew the manufacturer's warranty. If you are in need of an extremely convenient auto repair service in Rockville, Maryland or throughout Montgomery County, then you should consider hiring one of Wrench's skilled mobile mechanics. The philosophy of Wrench mobile mechanic is to provide customer satisfaction, thanks to our high quality standards, optimized work order management, you get excellent value for money and impeccable service. All machines and installations, all the experiences and know-how of the different trades are gathered at your preferred place and time of service.
Why Choose a Mobile Mechanic
We continue to specialize in the repair and maintenance of any makes and models that you've to offer. We offer service and repairs of Domestic and Asian models as well. We offer vehicle pre-purchase inspections to give you peace of mind when purchasing a pre-owned vehicle. We perform state inspections and honor most extended warranty contracts. Whatever the case, our master mobile mechanics provides its customers and partners with fast solutions with the best affordable costs.
How to Schedule an Appointment with Wrench
You can get an appointment with Wrench by filling out the questions on our website or by giving us a quick call. Either way, we will ask for the year, make, and model of your vehicle so we know what we're working with. Then we will ask what problems you are experiencing. If you don't know exactly what's wrong, don't worry because we can perform a diagnostic consultation. Our mobile mechanic would come to you and identify the issue so we can find an effective way to fix it.
What to Expect From a Service Appointment
With the expertise of which parts and services you'll be needing, we will create your auto repair quote. Then you will let us know a time and place that works best for you. With that information, we will match you up with one of our fantastic mobile mechanics and they will arrive on-time and completely prepared to get you back on the road.
---
---
---
Auto Repairs for Popular Vehicles