Get Auto Repairs in Rocky Mount, North Carolina From Our Mobile Mechanics
Coming Soon To Rocky Mount, North Carolina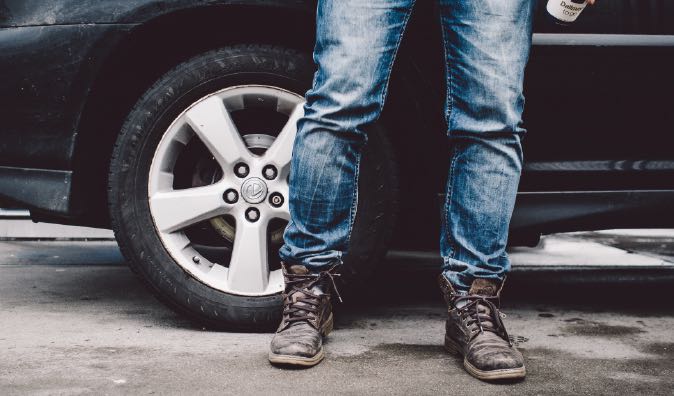 Top Mobile Mechanics in Rocky Mount, NC
If you are looking for professional mobile mechanics, at Wrench we offer the best auto repair services to the residents of Rocky Mount, North Carolina as well as Edgecombe and Nash counties. You need not look any further for better services in the county because we have built a trusting reputation with our clients. If you are looking for hassle free auto repair from the comfort of your home, you can simply book a mobile mechanic from Wrench and get an auto repair quote. Our mechanics make house calls so you can skip the long waiting hours at the shop. They will get your car back in tip-top shape just in time to continue with your daily life activities. You do not have to miss the Imperial Centre for the Arts & Sciences just because your car is in the shop.
Why Choose a Mobile Mechanic
Wrench's expert mechanics are here to get you back on the road safe and fast. The fact that we are mobile means that we can save you money by keeping our overhead low, also you get to avoid towing charges, and you don't have to wait in the mechanic's waiting room. Our primary goal is to provide utmost convenient mobile auto repair service company with utmost customer satisfaction. We want to make sure that your car, truck, or van keeps running like the day you bought it or even better.
How to Schedule an Appointment with Wrench
If you would like one of our mobile mechanics to repair your vehicle, you can get an appointment by giving us a call or by completing the short survey we feature on our website. We will ask you to provide some information such as the type of vehicle that needs repair as well as what's wrong with it. If you don't know what's wrong with it, then we can arrange a diagnostic appointment. For that, we will send one of our mobile mechanics out to take a look at your vehicle. Once they identify the problem and we know exactly what parts and services will be needed, we will calculate your auto repair quote. Then we will ask for a convenient date and location for your appointment. After that, you won't have to worry about anything else. We will match you up with one of our mobile mechanics in North Carolina and they will come to your location prepared to handle anything.
What to Expect From a Service Appointment
Modern cars are becoming increasingly sophisticated, with onboard electronics powering the numerous systems and information flow. Should wiring become loose, fuses break, or a connection fails, the performance of your car will suffer significantly. Our sophisticated diagnostic technology can quickly identify the cause of any electrical failure, avoiding expensive fixes or the risk of your car being rendered inoperable. Any intermittent electrical service is easily fixed by our expert team, who will isolate the issue and work quickly to implement a solution. So contact us today and you'll be cruising on the highway again before you know it.
---
---
---
Auto Repairs for Popular Vehicles