Get Auto Repairs in Rocky River, Ohio From Our Mobile Mechanics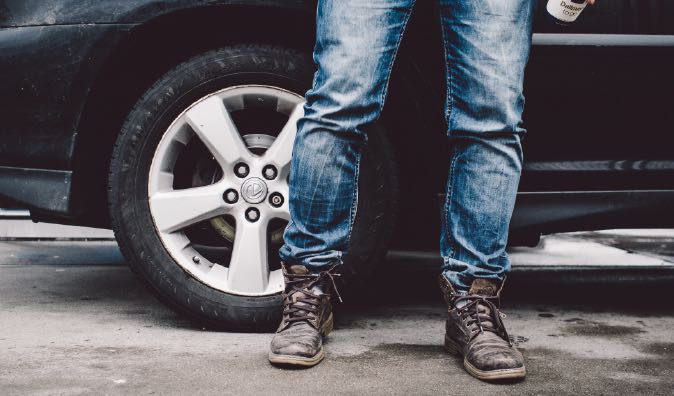 Top Mobile Mechanics in Rocky River, OH
Looking for a convenient way to get your car repaired or maintained in Rocky River, Ohio or the surrounding Cuyahoga County? Well, you can end your hunt today because Wrench's skilled mobile mechanics are here to get your car back on the road in Rocky River. All you need to do is reach out to us and request a service. Our mobile mechanics will come to any location of your preference in Rocky River, so you won't have to waste your time, money, or energy on the hassles of traditional auto repair. We bring all of the equipment and parts that you would find in a traditional shop, but we deliver our services to any location that works best for you. Have our mechanics come to your office or home in Rocky River, Ohio today!
Why Choose a Mobile Mechanic in Rocky River, OH
Mobile mechanics are changing the auto repair industry one Rocky River repair service at a time. If you are considering trying out a mobile mechanic service, Wrench is the company for you! We have a team of highly trained professionals that have the goal of giving you the best auto repair experience ever. When you hire Wrench's mobile mechanics in Rocky River you can have peace of mind, knowing that your car will be in very good hands. Each of our mobile mechanics has to go through our intense hiring process that includes multiple interviews, background checks, and performance reviews. We want to ensure that every customer of ours in Rock River will receive repairs that are up to our highest standards. At Wrench, we only hire the top certified mechanics in the area so you know you are getting the best of the best. While we do deliver exceptional service quality, we also work to make our services more convenient and accessible to our customers in Rocky River, Ohio. During your appointment with Wrench, you will have the freedom to choose how you want to spend your time. That means you can use your time to finish up a few projects in your office or even relax in the comfort of your own home. We are here to give you the most convenient service possible so we will do our best to fit into your schedule by being flexible with the time and specific location in Rocky River.

How to Schedule an Appointment with Wrench
To book an appointment with Wrench's mobile mechanics, just log onto our app or website and fill out our short service request form. We will need to gather a bit of information about your vehicle so we can properly prepare for your appointment. Be prepared to tell us the year, make, and model of your car as well as its license plate number. Then you will need to request a specific service. Our mobile mechanics in Rocky River are well-rounded and can provide you with a variety of services from routine oil changes to more complicated alternator replacements. No matter what you need, we got you covered! However, we understand that not everyone is an auto repair expert and some problems can be very difficult to diagnose. If you don't know what is wrong with your vehicle, but you have notices some abnormalities such as strange sounds or noises, you can request a diagnostic appointment. You will need to make a note of the abnormalities you have noticed and how long they have been going on so we can come prepared with any service-specific equipment. For a diagnostic appointment, our mobile mechanic will come to you in Rocky River and take a look at your vehicle to determine the problem. Once we know what services we will be providing, you will be able to schedule the appointment on a date, time, and specific location in Rocky River that works best for you.
What to Expect From a Service Appointment
Your service appointment will be very straightforward. Our mobile mechanic will arrive at your location in Rocky River on-time and prepared to get your car up and running as soon as possible. The only thing you will need to do is be present at the start of the service so our mobile mechanic can get your car keys. Then our mechanic will get right to work and you will be free to do whatever you need to do with the rest of your time. Some of our customers in Rocky River prefer to grab a chair and chat with our mechanic during the service. If you have a lot of questions, our mobile mechanics are full of great advice so you can learn how to take very good care of your car. If you would prefer to spend your time elsewhere, we just ask that you stay nearby the service area so our mobile mechanic can return your keys as soon as we are finished. When our mobile mechanic has given your car the stamp of approval, we will send you a message alerting you that your car is ready to go. Then we will return your keys and head off to our next customer in Rocky River. It's easy to get your car repaired with Wrench's mobile mechanics. Book your convenient auto repair appointment with our mobile mechanics in Rocky River today!
---
---
---
Auto Repairs for Popular Vehicles