Get Auto Repairs in Rolling Hills Estates, California From Our Mobile Mechanics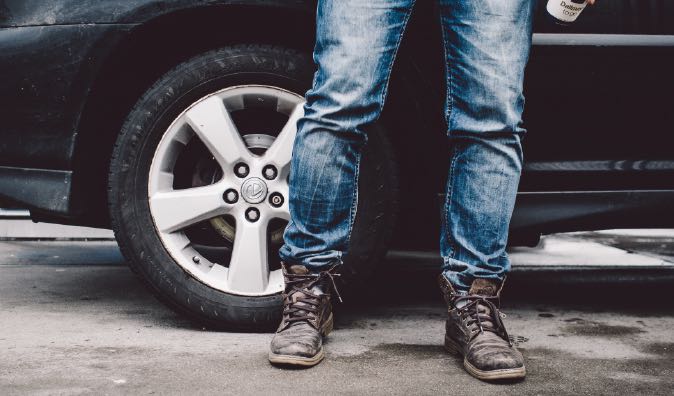 Top Mobile Mechanics in Rolling Hills Estates, California
Wrench's mobile mechanics know the rhythm and beat of life in Rolling Hills and Los Angeles County, California. With so much to do in the Los Angeles area, your car's downtime is your downtime. When we get you fixed up, you can get back to your plans - maybe a trip to Griffith Park or Universal Studios or dinner at the Tasting Kitchen. Skip the excessive lines and the disruptive in-shop appointments. When you book with Wrench, our mobile mechanics perform auto repair where you and your vehicle need it most. If you're not quite sure what's wrong with your vehicle, Wrench's team will first diagnose the problem and then provide you with an auto repair quote before work begins. Regardless of what sort of vehicle you have or where your problem is, when you book a mobile mechanic from Wrench, our team will get you back on track.
Why Choose a Mobile Mechanic?
You depend on your vehicle, and as careful and meticulous as you might be, auto trouble can come anywhere at anytime. Rolling Hills Estate's Wrench team will come to you, at work or home or stranded in the parking lot so that you can get back to what's important as soon as possible. At Wrench, we know you don't have time to waste on the logistics of auto repair when life is so fast-paced. That's why our team is always mobile and ready.
What to Expect from a Service Appointment
When you contact Wrench with your problem, we will provide you with an auto repair quote customized to your needs. If you aren't quite sure what the problem is, we can arrange a diagnostic appointment to identify the issue. We want you to continue with your life while we work on your vehicle, so that you don't miss out on work, play, or family simply due to car trouble. Kick back and don't miss a beat while Wrench gets your vehicle back in shape.
Wrench Maintenance and Auto Repair Services
If you live in Rolling Hills or just within the greater Los Angeles County area, Wrench has you covered for all your vehicle maintenance and repair needs. From simple fixes to more complicated issues, oil changes to electrical work, Wrench's team has heavily screened and trained professionals poised to deploy. So before you head out through Rolling Hills or across greater Los Angeles, give the team at Wrench a call.
Whether you need a preliminary diagnostic to double check that your machine is in top shape or a routine tune-up, Wrench can schedule an appointment to suit your needs at a fair price. Give us a call or check out our website today.
---
---
---
Auto Repairs for Popular Vehicles