Get Auto Repairs in Rosenberg, Texas From Our Mobile Mechanics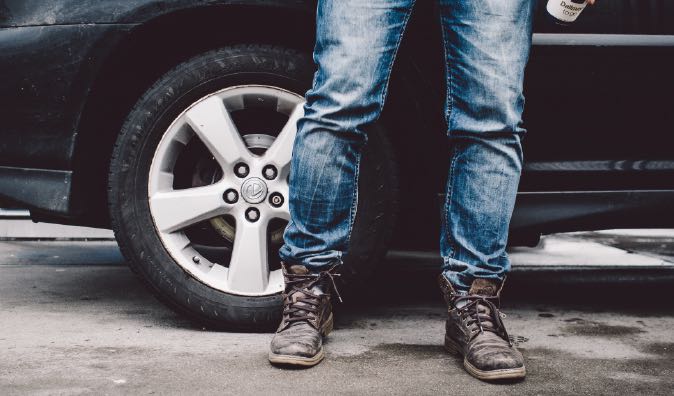 Top Mobile Mechanics in Rosenberg, TX
Many companies provide auto repair and maintenance estimates in Rosenberg, Texas, but they don't all offer the same level of service as Wrench's mobile mechanics. Unlike many other auto repair companies, Wrench puts customer convenience at the heart of our business in Fort Bend County. Any repairs to your car that are minor or major will be handled by our expert mechanics. We handle anything from brake repairs to transmission service. Call our technicians today so we can introduce ourselves, as your new car service providers. Our auto maintenance partnership should let you breathe easy, knowing your car is always in the best hands, and receiving specialized auto service at your convenient time and place.
Why Choose a Mobile Mechanic
The main reason to choose a Wrench mobile mechanic is convenience. Driving to a service shop and waiting for repairs can take hours out of your day. And if your car doesn't currently drive, that time is increased by the need to wait for a tow truck. Wrench mobile mechanics perform the repairs or maintenance wherever your car is currently located, whether that is at your home, at your workplace, or even in a random parking lot where it refused to start.
How to Schedule an Appointment with Wrench
Wrench mobile mechanics have the necessary skills and experience to quickly assess your car or truck. Once they have determined what work needs to be done to keep your car running smoothly, they will provide an accurate quote that sets out exactly what you can expect to pay. We only use high-quality parts to carry out repairs on our customers' cars, so you can be sure that you are getting good value for money with our auto service.
What to Expect From a Service Appointment
To get the best performance from your vehicle, you need to bring it to the mechanics who know it in and outs. Lesser experienced general repairs solutions will treat your car like any other repair. That's not the best quality service that you can find. When auto drivers in Rosenberg, Texas want to maintain the quality of their comfortable and reliable vehicle, they trust their services to Wrench mobile mechanic for utmost convenience.
---
---
---
Auto Repairs for Popular Vehicles