Get Auto Repairs in Rossmoor, California From Our Mobile Mechanics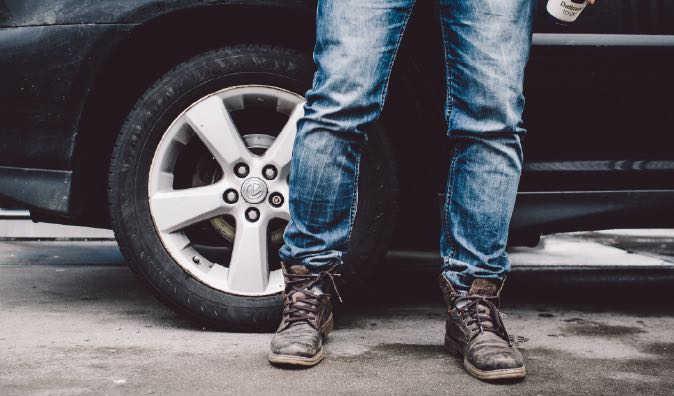 Top Mobile Mechanics in Rossmoor, CA
Mobile mechanics at Wrench are improving the future of auto repair industry one service at a time in Rossmoor, California and surrounding Orange County. We can perform a wide variety of services on your car or truck at any convenient location. We can come anywhere from your home to your office and while we service your vehicle, you can spend your time doing whatever you want or need to do. You can get in touch with us by giving us a call or by filling out the form on our website. We will give you our affordable auto repair quote with absolutely no hidden fees. Hire one of our mobile mechanics today and your car will be back to running in its optimal condition before you know it.
Why Choose a Mobile Mechanic
See our customers reviews to make a better decision about where you get your car serviced. Mobile mechanics turn auto repairs from hassles to quick and easy appointments. Not only will we save you precious time, but we will also save you money and stress. Since you don't have to worry about finding a tow truck to transport your broken down car or truck, you won't have to pay and unnecessary towing expenses. We can come anywhere you need us, whether you are at your office, home, or even the grocery store! Just give us a call and we will send someone out. Here at Wrench, we carefully select each mechanic in our intensive hiring process because we want to ensure that our customers will truly be getting the best service. Every mechanic that we hire has plenty of experience and it is dedicated to the auto repair industry. You can get an appointment with one of our skilled mobile mechanics by giving us a call or by filling out the short form on our website. Once you do that, your vehicle will be ready for the road.
How to Schedule an Appointment with Wrench
Your time is valuable. When you need prompt and reliable auto repairs, book a Wrench mobile mechanic for your convenience. We'll send you a quote when you know what work needs to be done, and if you aren't sure what you need, don't worry, we'll come to you to perform diagnostic tests when you book a mobile mechanic. Wrench mechanics are skilled and dependable, and all are experts in their field. You can expect excellence in the quality of service that you receive. Most repairs for all makes and models of vehicles can be completed wherever you're parked. Our hassle-free service takes away the worry of not having a repair done properly so you can remain confident as you drive anywhere in Rossmoor, California.
What to Expect From a Service Appointment
Your appointment will be super simple for you. All we expect of you is to give your car keys to our mobile mechanic. Once you do that, you will be free to spend your time however you want. You are more than welcome to stay and ask questions if that's what you'd prefer. If you choose to leave, you will be able to rest easy knowing your vehicle will be in great hands. At Wrench, we treat our customers' cars with the same care and respect as we would with our own. Once our mechanics has completed the service, they will return your keys and we'll send you a text message to let you know that your car is back to its prime condition. When you return, the area will look exactly the same as before the service and your car will be running like a champ. Book an appointment with us today and you'll be ready to hit the road as quick and safe as possible.
---
---
---
Auto Repairs for Popular Vehicles