Get Auto Repairs in Round Rock, Texas From Our Mobile Mechanics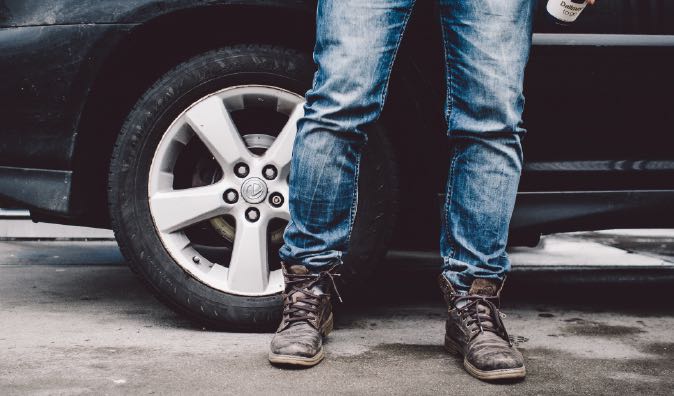 Top Mobile Mechanics in Round Rock, TX
Wrench brings the services of experienced mobile mechanics to our loyal customers in Round Rock, Texas and Williamson and Travis counties in a single, straightforward format. Oil is the lifeblood of your engine. So are our customers to us. Wrench specializes in denting and painting jobs, where our well trained team can restore the look and feel of your car to the original look, using high quality paints and painting job done in a dust free environment. With Wrench's mobile mechanic service, you'll receive a best-in-class services. We'll look inside, outside, under the hood and underneath the car, then explain the findings and give you a written report.
Why Choose a Mobile Mechanic
At Wrench, our full service offerings include car and truck repair, saving you the expense and hassle of towing a vehicle in to the shop, as well as regular servicing and maintenance, such as oil changes, tune ups, and brake work. Our professional mechanics are carefully vetted to ensure excellence in experience and performance, guaranteeing that we value and treat your car as well as you do. Choose Wrench's mobile mechanics to benefit from the convenience and efficiency of car repair and servicing without taking time out from your busy schedule while still enjoying all the perks of a quality full-service mechanic.
How to Schedule an Appointment with Wrench
Your excellent experience with Wrench starts from the moment you pick up the phone or request an online quote. We can provide a fixed price service or auto repair quote if you know just what you're looking for or send one of our qualified mechanics over to do a diagnostic check to identify the problem. Then, in your preferred location and at a time that works for you, we'll service or repair your car or truck. Wrench offers efficient, full-service car repair and servicing direct to your location so you can get on with your life without worrying about standing in line, getting your vehicle to service appointments, and waiting around for repairs or maintenance.
What to Expect From a Service Appointment
There are no hidden fees, and our mobile mechanic's will warranty the work for 12 months or 12,000-mile following your repair. At Wrench, we know that happy customers driving safely on the road are a part of our reputation. We work hard to reach our clients anywhere in Williamson and Travis counties and deliver quick and excellent service on arrival. Our Round Rock mobile mechanic and auto repair service is relied upon so we make sure that when we arrive we are ready to work armed with all the tools of the trade loaded onto our vehicles. If you need help with your car or truck in Texas contact us at Wrench for an auto repair estimate.
As seen on www.austinsmobilemechanic.com.
---
---
---
Auto Repairs for Popular Vehicles