Get Auto Repairs in Rowlett, Texas From Our Mobile Mechanics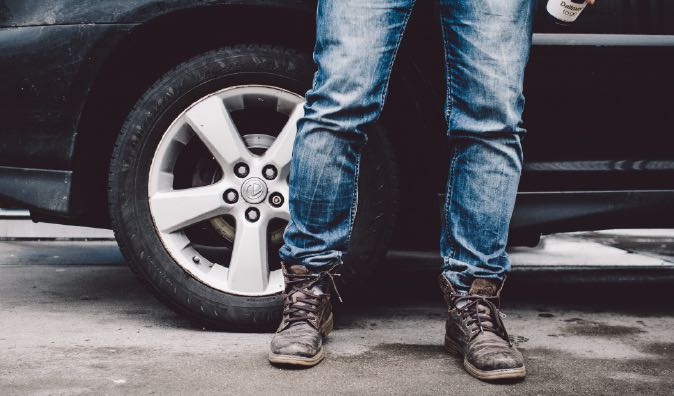 Top Mobile Mechanics in Rowlett, TX
If your car needs to be repaired but you don't have time to get it to the shop, you need a mobile mechanic in Rowlett, Texas and surrounding Dallas and Rockwall counties. Wrench is the company for you! We'll come to your home and repair your car on site. Whether you're a working parent or a busy professional, you'll find that this service is valuable. You can get an accurate auto repair quote from Wrench. When you book one of our mobile mechanics, you'll be getting help from a professional. If you're not sure what's wrong with your car, our mobile mechanics will determine what went wrong. Wrench will then give you a quote for the necessary auto repair. No matter what kind of car you drive, we'll fix it with precision. Before you know it, you'll be able to hit the road in your newly repaired car and head to Rowlett Nature Trail in Texas.
Why Choose a Mobile Mechanic
Custom vehicles demand customized service, and our certified technicians offer expert service customized to meet the needs of any makes and models, no matter what model you have chosen to express your unique personality. Our solution isn't focused only on customized auto service; we customize our service to our customers as well. Our service is committed to superior care for both vehicle and their owners. From the moment you call us, our staff strives to supply only the best customer service. Any question you have about service or repair, we will be happy to answer.
How to Schedule an Appointment with Wrench
Give Wrench a call today or you can chat online through our website, get an instant quote using our easy booking platform. It's never been easier or more affordable to have your car maintained, fixed, and serviced. We're ready to serve you at your convenience. With our convenient services, we stand by our reputation's honesty and certifications to give you the best warranty in the region. Wrench's dedication to your satisfaction is unbeatable. Schedule an appointment with us via phone call, or by filling out the information you can find on our website or an app. Our technicians are eager to help you in your auto repair and maintenance services.
What to Expect From a Service Appointment
The service appointment will be super easy for you. All you need to do is give your keys to our mechanic and they will begin diligently working on your vehicle in Texas. At this point, our mechanic will handle everything so you can leave if you want. Our mobile mechanic will take very good care of your car while you are gone so you can leave and enjoy the rest of your day without a care in the world. The mobile mechanics we have at Wrench are very passionate about auto repairs and will treat your vehicle how we would treat our own. When the service is over, we will let you know in a text message. Our mechanic will also return your keys so you can take it out for a spin. The area will be completely clean so don't worry about having to clean up the mess, we leave the area just the way we found it. So give us a call as soon as possible and you'll be back on the road before you know it!
---
---
---
Auto Repairs for Popular Vehicles