Get Auto Repairs in Royal Oak, Michigan From Our Mobile Mechanics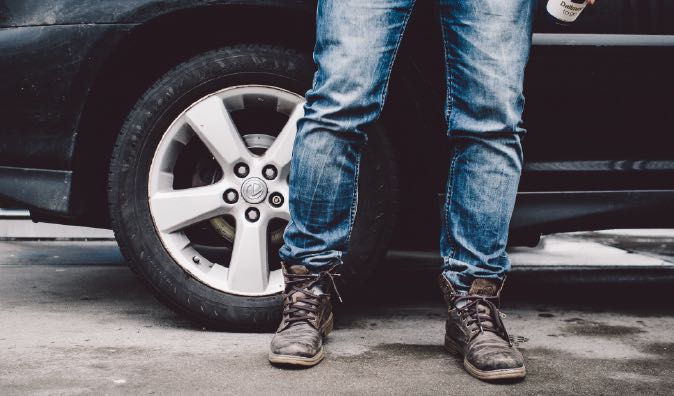 Top Mobile Mechanics in Royal Oak, MI
If your vehicle breaks down as soon as you get to work, don't worry, Wrench's mobile mechanics can get the problem resolved before you're done working in Royal Oak, Michigan and surrounding Oakland County. Our mobile mechanics can perform a wide range of auto repair services from oil changes to brake repairs anywhere that you find convenient. Whether you need us at your office or your home, we will be there and get your vehicle repaired as efficiently as possible. With Wrench, you can drop the shop because we will bring the shop to you. Everything from the experienced professionals to the high quality parts can be delivered right to your own front door. So give us a call today and we'll book an appointment with one of our mechanics so you don't have to miss out on any of your plans.
Why Choose a Mobile Mechanic
Regardless of what vehicle you purchased, you searched for the vehicle that fit you and your needs the best. The same concept should be applied when looking for an auto shop. Our certified technicians will exceed your expectations because of our thoroughness. Our inspections are designed to ensure that nothing is missed. From routine maintenance to major repairs, our expert and knowledgeable staff stand ready to offer nothing less than the best in customer and car care. You didn't settle when you choose your vehicle so don't settle when it comes to choosing a place for its care. Give Wrench mobile mechanic a call and set up an appointment for all your repair and service needs.
How to Schedule an Appointment with Wrench
When you contact us to book an appointment, we will need to know what is wrong with your vehicle so we can give you an accurate quote. However, if you don't know, we can arrange a diagnostic visit. Our mechanic will come out and take a look at your respective vehicle so we know exactly which parts and services you need. Once we have that information, we will be able to give you our quote. Then you'll get to pick a convenient time and place for your service appointment. Then we will use that information to pair you with a qualified mechanic in Michigan. Our mechanic will arrive on-time and prepared to complete your service as efficiently as possible. All you'll need to do is give the keys to your vehicle to our mechanic so they can begin working. Then you will be able to do whatever you want, whether that mean you'll be staying to watch or leaving to spend your time wisely. When we are done, you will be alerted via text message. Our mechanic will return your keys and make sure the area is all clean. Then your vehicle will be running in its best condition so you can take it out for your next excursion.
What to Expect From a Service Appointment
Our certified technicians aren't going to limit themselves to just the basic look-over of your vehicle, we want to make sure that our service goes above and beyond our customer's expectations. We want to fix the problem that you came in with whether it's a simple oil change or a major repair. We also want to catch and correct minor issues before they become an expensive hazard. We encourage our customers to bring their vehicles in when the automobiles are approaching their factory recommended mileage intervals for service. Call us today to speak with our knowledgeable staff or make an appointment online with us. We are happy to help you!
---
---
---
Auto Repairs for Popular Vehicles