Get Auto Repairs in Sacramento, California From Our Mobile Mechanics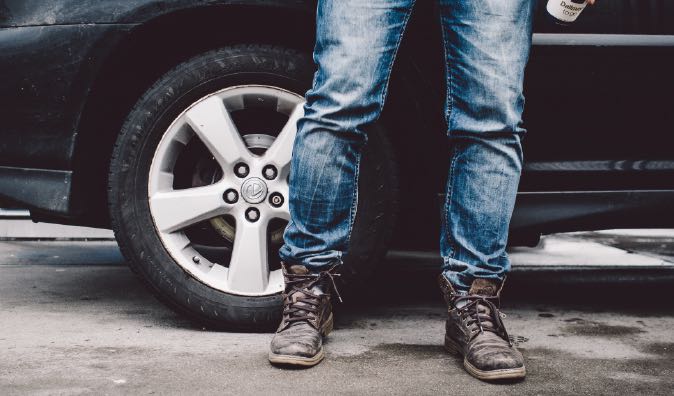 Top Mobile Mechanics in Sacramento, CA
Wrench's customers in Sacramento, California or anywhere else in Sacramento Country are able to receive our incredibly convenient auto repair services from our skilled mobile mechanics. If your car breaks down at your office or home, don't hire a tow truck, call Wrench and book one of our mobile mechanics! We bring our skilled mechanics and high quality parts to your location. We offer an incredibly wide range of services from emergencies to maintenance. When you schedule an appointment, we will give you our affordable auto repair quote with no hidden fees so you'll know exactly what you will pay us. With us, you won't have to reschedule your day of fun at the Sacramento Zoo or the Arden Fair shopping mall because we will make sure you get where you need to go.
Why Choose a Mobile Mechanic
Our mobile mechanics are extremely dedicated to the auto repair industry and are making auto repairs more accessible and convenient. We are ready to come get you on the road if your car fails to start, but we are also able to come to your own home to change your oil. Since we bring our services to you, there will be no need to hire a tow truck and pay for those unnecessary fees. This means we will save you money. We will also save you time because, while we work on your vehicle, you will be able to spend your time however you want. You could be using it efficiently by getting some work done or you could be using your time to relax. The mobile mechanics at Wrench are selected in a long process with multiple background checks so we are able to assure our customers with great confidence that they will be getting the best service possible.
How to Schedule an Appointment with Wrench
If you'd like to book an appointment with us, you can give us a call or complete the short form on our website. We just need a little information so we can create your quote. You should be ready to let us know the year, make, and model of your vehicle as well as the problem that you wish to be fixed. If you are unsure of the problem, can arrange a diagnostic consultation where our mechanic would come out and figure out which services you'll need to get back on the road. We will only recommend services that are necessary so you won't have to worry about paying for anything unnecessary. After we give you our quote, you will pick a time and place for your service and our mechanic will see you then.
What to Expect From a Service Appointment
When you meet with our mechanic, the only thing you will need to do for us is give them your car keys so they can get to work. After that, how you spend your time is completely up to you. If you wish to stay, you are more than welcome to do that. If you wish to leave, you can do that too. Our mechanic will get work diligently on your vehicle so you'll be out and about in no time. When your vehicle is back to it's prime condition, we will let you know in a text message. Our mechanic will come find you so you will have your keys back and you will be able to take your car out for your next adventure, whether it be to the Crocker Art Museum or McKinley Park.
---
---
---
Auto Repairs for Popular Vehicles