Get Auto Repairs in Salem, Oregon From Our Mobile Mechanics
Coming Soon To Salem, Oregon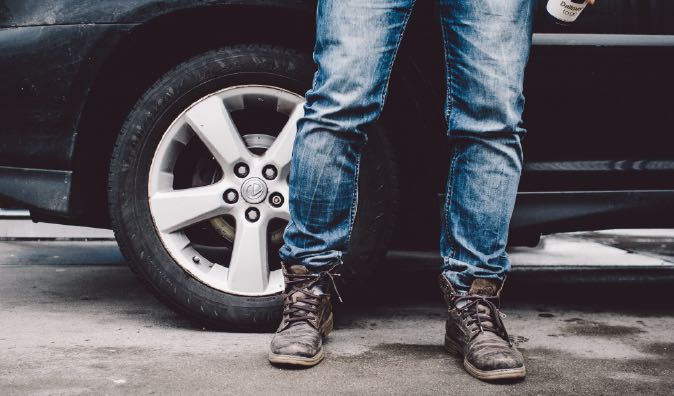 Top Mobile Mechanics in Salem, OR
Whether you drive a GM, Chrysler, Ford, or any other domestic vehicle, we service all makes and models, including BMW, Audi, Mercedes, Porsche, and Volvo, Wrench's trained and certified mobile technicians can repair and service your vehicle anywhere in Salem, Oregon and in surrounding Marion and Polk Counties. When you schedule an appointment for your vehicle to receive a service from our expert mobile mechanic at your convenience, they can perform all the manufacturer's scheduled maintenance services listed in your owner's manual. We have got you covered. Our services include a description of all the required information plus a clear explanation of what needs to be done on your vehicle.
Why Choose a Mobile Mechanic
Every time you call Wrench for your car, SUV, or truck, we perform a thorough performance inspection. That way we can alert you to any condition that may need attention before it deteriorates into a costly problem. That's just part of the service we provide in an effort to maintain your vehicle in a safe operating condition so that you and your loved ones will have dependable, worry–free driving. Anything from oil changes to tire rotations can be done right at your front door.
How to Schedule an Appointment with Wrench
When you contact us to book an appointment, we will need to know what is wrong with your vehicle so we can give you an accurate quote. However, if you don't know, we can arrange a diagnostic visit. Our mechanic will come out and take a look at your vehicle so we know exactly which parts and services you need. Once we have that information, we will be able to give you our quote. Then you'll get to pick a convenient time and place for your service appointment. Then we will use that information to pair you with a qualified mechanic near your area. Our mechanic will arrive on-time and prepared to complete your service as efficiently as possible. Just give the keys to your car to our mechanic so they can begin working. Then you will be able to do whatever you please, whether that mean you'll be staying to watch or leaving to spend your time wisely. When we are done, you will be alerted via text message. Our mechanic will return your keys and make sure the area is all clean. Then your vehicle will be running in its best condition so you can take it out for your next excursion.
What to Expect From a Service Appointment
The transmission may well be one of the most complicated and important components of your car or truck. That's why it's important to trust its maintenance and repair to a full–service shop. There are a number of problems that can be resolved simply while others may require a complete transmission overhaul. Wrench's skilled mobile mechanics have the training and expertise to properly diagnose your transmission problem and get you back on the roads of Oregon.
---
---
---
Auto Repairs for Popular Vehicles