Get Auto Repairs in Salt Lake City, Utah From Our Mobile Mechanics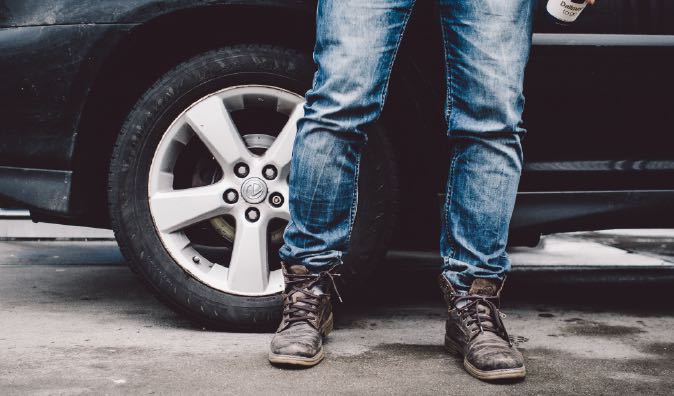 Top Mobile Mechanics in Salt Lake City, UT
With modern vehicles, there are several ways to tell if your car needs service. Most cars have brake wear sensors that cause a screeching sound when your brakes have reached the end of their lifecycle. You may also hear the traditional indicators you have a brake problem—squeaks, squeals, and/or grinding noises, indicating your brake pads are completely worn away, and you're hearing metal on metal. At Wrench, our expert mechanic inspect, resurface, and turn your brake rotors and callipers as needed to ensure your brakes won't let you down in Salt Lake City, Utah. Proper vehicle maintenance schedules can be maintained for your vehicles to ensure high performance and keep costly repairs to a minimum at your preferred time and location. Contact us today with any questions or concerns regarding your vehicle.
Why Choose a Mobile Mechanic
If you do experience an unexpected breakdown, Wrench is available to offer towing services and after-hours drop-off to get your car safely into the hands of our certified technicians. We provide complete diagnostics on all light-duty and most medium-duty gas and diesel trucks, including Volvo, Mercedes, Ford, Chevy, Dodge, other international brands, and more. Our highly trained technicians have the abilities and the tools to diagnose your vehicle's issues properly and efficiently, which could save you thousands on your auto repairs.
How to Schedule an Appointment with Wrench
We don't want you to worry about what the price of auto repairs on your car or truck will be. No matter what work you need completed, your mobile mechanic will provide excellent customer service as well as lasting repairs. Expect someone that pays high attention to detail and who wants to gain your trust and satisfaction. Wrench doesn't send just anyone to your home or office. All our mobile mechanics have passed a background check and proven that they have a reputation for reliability as well as expertise in auto repair and maintenance. When you call us for a quote, that's the price you pay for the work. This may be a shock for you if you have gone to a dealer or service station with a price in mind, only to be surprised by a much higher final bill. To help you feel confident in our quotes for auto repairs, please visit our website for typical repairs and average costs.
What to Expect From a Service Appointment
Remember how happy you were when you first got your car? Over time, you may have stopped caring for your car as it has aged. But, the older your car gets, the more attention it needs in order to stay running. Problems begin to arise that require repairs. Finding a reputable auto repair services in Salt Lake City, Utah can be a pain. Luckily, you've come to the right place. Wrench has been a trusted mobile mechanics that are known for dependable and honest repairs for thousands of residents in Utah. By selecting Wrench for your car auto repair service, you put yourself in the hands of a seasoned professional. Your mobile mechanic knows that referrals are the backbone of future business and is trained to work with cars and trucks. Wrench wants you back on the road with a car that won't break down any time soon. Call us today! We're proud of our priority on customer service.
Wrench Comes to Your Neighborhood
---
---
---
Auto Repairs for Popular Vehicles