Get Auto Repairs in San Antonio, Texas From Our Mobile Mechanics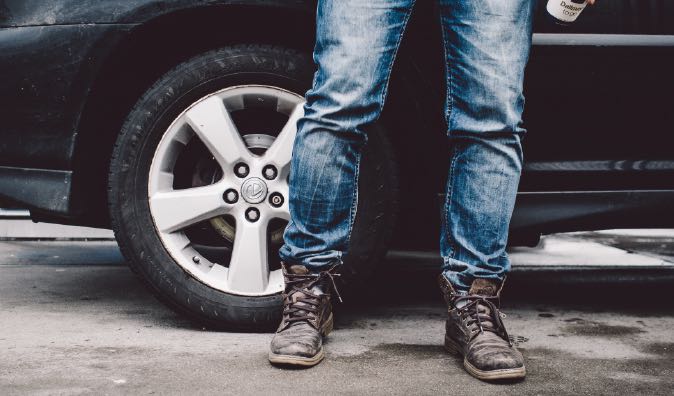 Top Mobile Mechanics in San Antonio, TX
Wrench offers convenient and high-quality auto repair services via mobile mechanics working in San Antonio and throughout Bexar County in Texas. When you call on Wrench, you don't have to worry about mechanics doing mediocre auto repair work. You are assured of a professional and well-trained mechanics that best suit your car needs. Wrench can help you with any make or model of car or truck that you own. Our mobile mechanics work with all types of trucks and cars. Indeed, Wrench is a full-service shop that comes to you.
Book a mobile mechanic in the Wrench app, and things are easier, quicker and more convenient for you than if you deal with a traditional local shop. There's no need to visit a shop for your repair needs. Save the travel time for more important things like spending quality time with family and business meetings.
Call Wrench, and the mobile mechanics will be at your door, more than willing to assist you. While the mobile mechanics fix your car, you can get back to work. With Wrench, no time is wasted. We understand how valuable your time is, so we make sure wherever you are located in San Antonio, Wrench can accommodate you.
Once your car is fully functional, you can get back to daily life or take some time to visit the Texas Transportation Museum and appreciate some preserved artifacts about San Antonio's transportation history.
Why Choose a Mobile Mechanic?
Clients in San Antonio choose Wrench because of its highly competent and efficient service. Whether you're at home, in the office or somewhere else, Wrench mechanics are there to help you. Stay where you are, and Wrench will fix your car. As soon as you book with Wrench, a mobile mechanic will be on his way to repair your car or truck.
What to Expect from a Service Appointment
Wrench's ultimate goal is to provide the best auto repair services to all of its clients at all times. When you contact Wrench, we asks for the type of auto repair service that you need. A quote is provided and if you agree, the mobile mechanics visit the area to complete the auto repairs. If, however, you are not aware of what's wrong with the car, don't worry. Wrench mobile mechanics can do a diagnostic test to determine the type of auto repair service needed for your truck or car. The mobile mechanics will fix it until you are fully satisfied with the service.
Wrench Full-Range Auto Repair Services
Our mechanics cater to almost all auto car and truck repairs. Whether your car needs help with brakes, traction control, engine, cooling, maintenance, vehicle parts, heating, steering or charging — Wrench can handle the job. Whatever you need for the car, Wrench has got you covered.
Like auto repairs, car maintenance is essential to safety and mobility. Before you hit rougher and tougher roads, contact Wrench to ensure your car is in good condition. It's extremely easy to set an appointment with one of the mobile mechanics. You can call our customer service team at (206)-408-8011 or email hello@wrench.com. You can also book an appointment by visiting our website. Try Wrench now and you will surely be delighted with our auto repair service.
---
---
---
Auto Repairs for Popular Vehicles