Get Auto Repairs in San Gabriel, California From Our Mobile Mechanics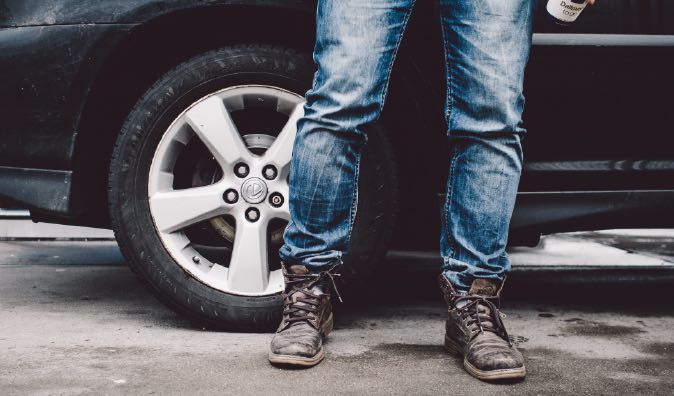 Top Mobile Mechanic in San Gabriel, CA
If you're looking for mobile mechanics who provide quality service in the San Gabriel, California and surrounding Los Angeles County area then look no further than Wrench. Here at Wrench, we do the traveling so you don't have to. We remove the hassle out of car repair appointments by bringing our services straight to your front door. This means no stressing about the need to get have the vehicle towed, and virtually no wait time. Just contact us to book a mobile mechanic, and you're good to go. Once you've received an upfront auto repair quote and your appointment is set, one of our highly skilled mechanics will come out to your home and complete repairs in an efficient and timely manner. Whether your vehicle is parked in your driveway or in a parking space, we guarantee to get the job done. It doesn't matter your car's make or model, we can and will repair it. At Wrench, customer satisfaction is a top priority. So whether you're making a trip to Whittier Arrows Nature Park or heading down to San Gabriel Valley we will ensure that you make it to all your destinations completely safe and sound.
Why Choose a Mobile Mechanic
By choosing Wrench as your designated mobile mechanic, convenience will always be on your side. At Wrench, all our mechanics are equipped with knowledge and backed by years of experience in the auto repair business. With a wide variety of services, nearly all repairs can be done at your home. Once your appointment is booked, you will also receive a quote. At Wrench, we believe in giving our clients the best experience from start to finish. We work hard to make sure your vehicle is back in working condition, and also stays in working condition, for as long as possible. Our mechanics always come to you prepared and ready to get the job done with an excellent set of tools, and an even better set of skills. We also help protect our customers with a 12-month, 12,000-mile warranty. All in all our mission at Wrench is to provide every customer with protection, affordability, and long-term care for their vehicles. With our knowledgeable team of expert mechanics, you can always have peace of mind knowing your vehicle is, and will always be, in good hands.
What to Expect from a Service Appointment
Our service appointments are made to get your vehicle up, running, and on the road as soon as possible. We offer a wide range of services so even if you aren't sure what's wrong, we can find out during a scheduled mobile diagnostic exam. We take time to thoroughly examine your vehicle for any potential problems such as corrosion or electrical issues. Even if this is your first time having a diagnostic test done on your car, no need to worry, we've got you covered. Our main goal here at Wrench is to do everything it takes to get your vehicle back out on the road and get you back to living life.
---
---
---
Auto Repairs for Popular Vehicles