Get Auto Repairs in San Jose, California From Our Mobile Mechanics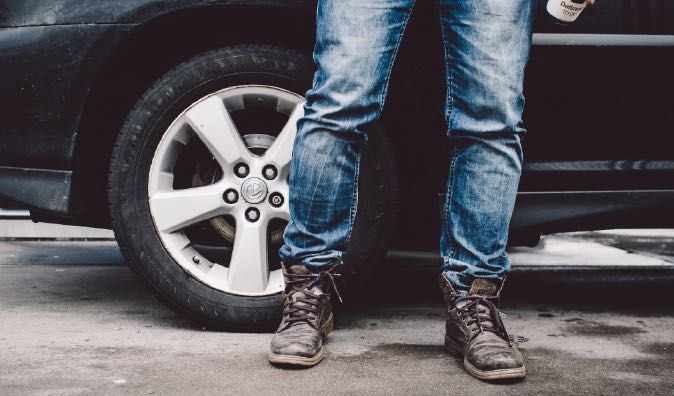 Top Mobile Mechanics in San Jose, CA
If you live in either San Jose, CA or the rest of Santa Clara County, you can count on Wrench to provide you with the auto repair services that you need in the manner that is the most convenient for you. Our professional and experienced mobile mechanics will visit you at your home to get your car is running as it should, which will save you the need to line up at an auto repair shop. If you know the source of your problem, we can send you an auto repair quote right away. In contrast, if you don't know the source of your problem, we can diagnose it for you before sending you that auto repair quote. As a result, you will know exactly what you have to pay Wrench to get your car ready to go.
Why Choose a Mobile Mechanic
There are a number of reasons why you should choose our mobile mechanics as opposed to one of the other options out there. Wrench offers a comprehensive selection of auto repair services, meaning that we can be a one-stop solution for your car no matter what its make and model might be. Furthermore, we understand the importance of customer satisfaction, which is why we will treat your car as though it was our own. This way, you know that you can count on us to give it the care and consideration that it deserves, which should give you the best chances of getting the right results. Finally, since we are the ones who will come to you instead of having you to come to us, you can count on being spared a great deal of boredom and frustration.
What to Expect from a Service Appointment
Our process is simple and straightforward. When you contact us to schedule your service, we will provide you with an auto repair quote based on the information that you have provided. Alternatively, if you don't know what your car's problem might be, we will send someone over to get that information before giving you an obligation-free auto repair quote. Afterward, if you find that the price is acceptable, we will get started on your car in an effective and efficient manner while you relax in the comfort of your home in the full knowledge that you can count on us to get the job done right. As a result, whether you have a problem with your car or you just want to make sure that it runs as smoothly as possible when you cruise past San Francisco Bay, you should not hesitate to either call us or check out our website to make your appointment.
---
---
---
Auto Repairs for Popular Vehicles