Get Auto Repairs in San Leandro, California From Our Mobile Mechanics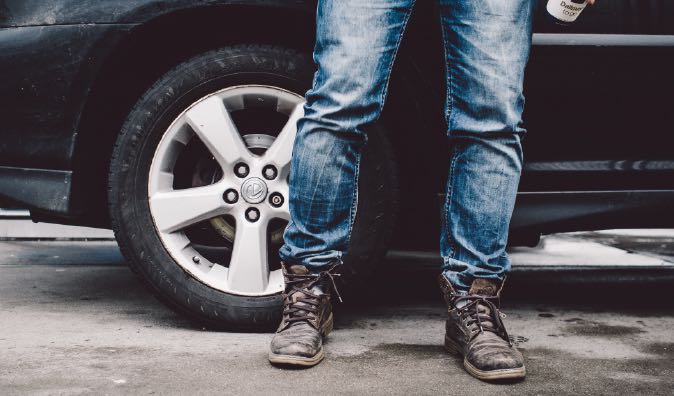 Top Mobile Mechanics in San Leandro, CA
If your vehicle needs regular maintenance or repairs in San Leandro or anywhere in Alameda County, California, call the mobile mechanics at Wrench. Are you tired of waiting at a service center for something as simple as an oil change? Are you unsure of what is wrong with your car but worried about having it towed? If so, call the professional auto repair specialists at Wrench, where the mechanics make house calls. Wrench's mobile mechanics perform auto repair services right in your driveway or at your parking spot at work, leaving you more time to do what you love. Booking a mobile mechanic is as easy as a phone call or simply selecting the services needed on our website. All services come with an up-front auto repair quote and you receive all the information necessary to keep your car running smoothly. No matter what make or model you drive Wrench professionals can perform your car repair anywhere in San Leandro. Once the repairs are made, you can be confident that your vehicle is ready for traffic or highway driving. While you are out, watch some dirt-track action at Lazer Racing or go to the Arroyo Car Show.
Why Choose a Mobile Mechanic?
Not only does Wrench offer a convenient for you auto repair option, Wrench carefully selects our mechanics for their know-how and experience. Because we service all makes and models our mobile mechanics must have the experience and knowledge to repair your vehicle. Not only are our mechanics knowledgeable, they also bring all tools and equipment necessary for the repairs so that most services can be performed right in your driveway. No more worrying about a tow or waiting in a long line for a repair.
What to Expect from a Service Appointment
Wrench offers professional customized care for your vehicles. With a full line up of maintenance and auto repair services, you can be confident that Wrench can fix your vehicle. To schedule an appointment, simply call or visit our website and select the services needed. You'll get an up-front auto quote before any mechanic services your vehicle. If you don't know what is wrong, you can select a diagnostic appointment where a mechanic will come out and pinpoint your vehicle's issues. Once they are identified, you will receive a quote on repair costs. All repairs are performed around your schedule so you aren't taking time away from work or family.
Wrench Maintenance and Auto Repair Services
If you live in San Leandro or in the Alameda County area, be sure to schedule your maintenance and car repairs with Wrench. We offer oil changes, brake services, transmission and engine repairs, heating and cooling issues, electronics and more. No matter if it is routine maintenance or a major repair, Wrench mobile mechanics can get your car going at an affordable price. Be sure to schedule your regular maintenance or repairs today by calling or by visiting our website.
---
---
---
Auto Repairs for Popular Vehicles