Get Auto Repairs in San Rafael, California From Our Mobile Mechanics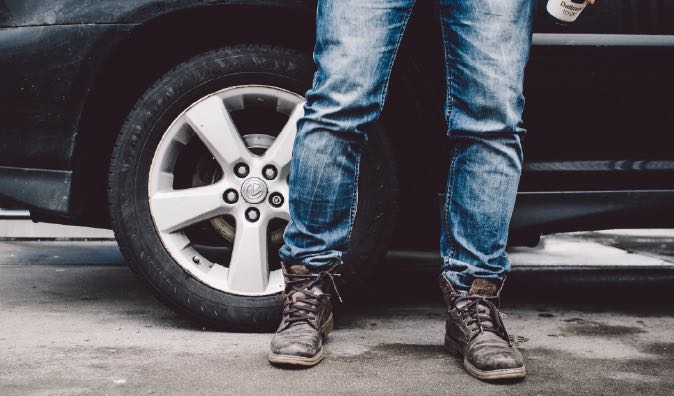 Top Mobile Mechanics in San Rafael, CA
Wrench is a mobile mechanic solution that serves San Rafael, California as well as Marin County. We are here for any kind of trouble with your car or truck. We know your vehicle breaking down can be frustrating, and even worse, it can leave you stranded. We provide the best service we can to make you feel at ease during such a time. If you ever need emergency vehicle service, call us. We provide towing in addition to repairing your vehicle so you can relax and let us take care of it.
Why Choose a Mobile Mechanic
The battery supplies electric energy which powers the ignition system, the starter motor, and the lights of an automotive. If you need to jump-start your vehicle in the morning, your battery could be failing. When a battery starts deteriorating, it can either be replaced or repaired - this will depend on the severity of the damage. If you are having issues with your car battery, contact Wrench mobile mechanic. We provide a convenient battery testing and replacement service to get you back on the road soonest.
How to Schedule an Appointment with Wrench
The whole process is very easy for you. To book an appointment, you can either give us a call or fill out the survey on our website. When you contact us, we will ask for you to describe the problem. However, we understand that not everybody is super knowledgeable with cars, so we also offer diagnostic appointments. In these appointments, we will send a mechanic to take a look and they will let us know which parts and services you will be needing. Then we will calculate your auto repair quote with the knowledge of which parts and services are required. After that, you will get to choose a date and location for your service appointment that works with your schedule. We will match you with a highly skilled mechanic in your area and they will arrive on-time and completely prepared to handle any situation that may arise. When our mechanic arrives, they will need your respective vehicle's key so they can begin their service. Then you will be free to stay and ask questions or leave and spend your time efficiently. We will let you know via text message when the service has been completed. Our mechanic will make sure the area is all cleaned up and they will return your car keys. So book an appointment today and your vehicle will be back to its prime condition in no time.
What to Expect From a Service Appointment
An engine is a true marvel, consisting of hundreds of moving parts and electrical systems operating at high temperatures alongside complicated mechanical components. It's important not to forget the hard work we demand from our engines every day. If you're experiencing any of the issues or your engine is signaling that it's time for routine engine service, make your appointment with Wrench mobile mechanic. Contact us for quick and thorough auto repair and maintenance services, no matter the make or model of your car.
---
---
---
Auto Repairs for Popular Vehicles