Get Auto Repairs in San Ysidro, New Mexico From Our Mobile Mechanics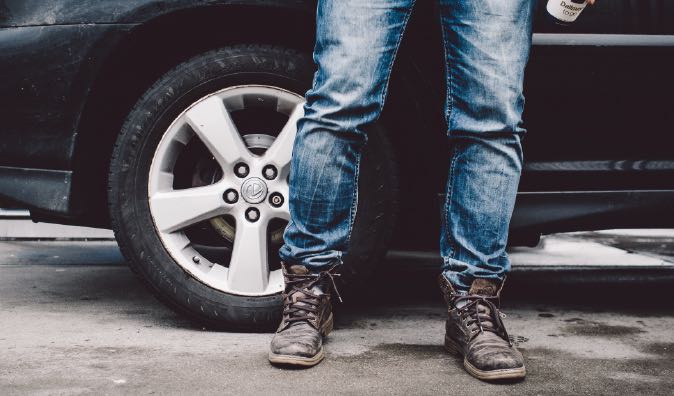 Top Mobile Mechanics in San Ysidro, NM
San Ysidro, NM is a wonderful city just north of the U.S.-Mexico border and a fantastic place to live! With so many things to do, it can be easy to forget about basic maintenance, especially when it comes to your car. Lucky for you, Wrench is a full-service auto repair shop without the shop, meaning we come to your location to service your car. Our certified technicians have experience working on all kinds of vehicles in many different locations, which is what makes us so convenient. When you choose Wrench, you will be saving time, money, and energy, giving you more freedom to do the things you love. No more spending hours in stuffy waiting rooms at auto repair shops or hiring tow trucks to get your car off the road. Once you tell us where you are and what the issue is, we will arrive with everything necessary to get your car back on the road in no time. There is not a better option for car repair and maintenance in San Ysidro, NM, so book your appointment with Wrench today!
Why Choose a Mobile Mechanic in San Ysidro, NM
Mobile mechanics are the perfect solution for auto repair in San Ysidro, NM if you already have a busy schedule. Because you choose the date, time, and location of your appointment, you can fit us into your schedule instead of the other way around. Some of our customers prefer to have their car serviced at home so they can ask any questions that may come or and get work done around the house. Others prefer the parking lot at their office so they can prep for any upcoming meetings or work. We could even come to the local soccer field while your child is playing a game! It does not matter if you need a simple windshield wiper replacement or a full brake pad replacement - our highly-skilled technicians are fully equipped to handle whatever issues your car may be having. Choose Wrench for all of your car-related needs in San Ysidro, NM today and we will be sure to always take care of you and your vehicle.
How to Schedule an Appointment with Wrench
Once you have decided Wrench is the answer for car maintenance in San Ysidro, NM, the booking process is very simple! If you have the Wrench app, you can easily book an appointment and all of your past information will be saved. If you do not have it downloaded, you can visit the Wrench website on any of your devices and create your account. Once we have learned more about you and your vehicle, you can select your desired service and get a personalized quote. If you do not know what is wrong with your car, that is okay! You can talk to one of our fantastic customer service representatives or schedule a diagnostic appointment, where a mechanic will come out to your location in San Ysidro, NM to figure out what is wrong. You will then be able to book the corresponding service and a mechanic will return with the correct tools and parts to get your car running like new. We do not believe in hidden fees at Wrench, which is why you will never pay more than the price you were quoted! Join the Wrench family in San Ysidro, NM today!
What to Expect From a Service Appointment
If you have never used a mobile mechanic before, you have nothing to worry about! The entire process is stress-free and will leave you wondering why you were wasting your time going to repair shops. On the date of your appointment, the mechanic will arrive promptly at your specified location with all the equipment they need to fix your car. They are always happy to answer any questions you may have, so stick around if there is anything you want to ask about. After you have handed your keys over, you are free to do as you please for the remainder of the appointment. Go for a bike ride, catch up on email, or spend time with your family - the world is your oyster! You will be notified as soon as the mechanic is done so you can get back to your car. Once they have cleaned up their workspace and ensured that you are happy with the service, the mechanic will be off to help our next Wrench customer and you can get back on the road! You will not find a better solution for convenient and hassle-free auto repair in San Ysidro, NM, so book your appointment with Wrench right now!
---
---
---
Auto Repairs for Popular Vehicles