Get Auto Repairs in Sandy Springs, Georgia From Our Mobile Mechanics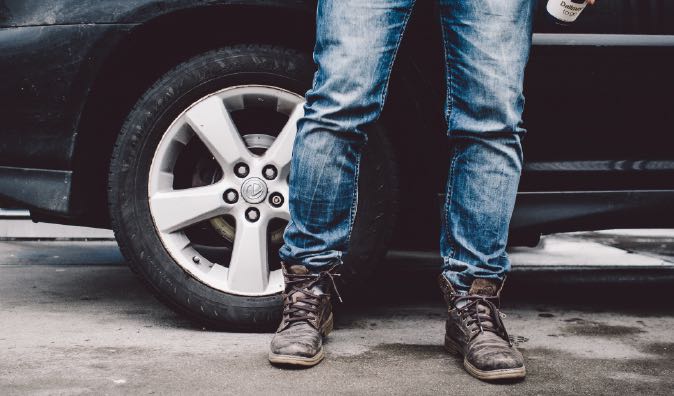 Top Mobile Mechanics in Sandy Springs, GA
Maintaining car or truck services takes expertise, knowledge, and time. Your vehicle is a valuable asset, so you should turn to experienced technicians when you need auto services in Sandy Springs, Georgia and surrounding Fulton County. Wrench mobile mechanics provides expert services and maintenance with a quick turnaround on all services to customers. Our technicians are trained to service even the most complex auto repairs. It is vital to your business that your vehicle operates efficiently, and we ensure the highest quality auto repair services done as quickly as possible. Our state-of-the-art car and truck repair facility accommodates vehicles of various applications, from police service vehicles to casino cars.
Why Choose a Mobile Mechanic
By following the tips and the service intervals provided by our expert mechanics, you can guard against major repairs and unexpected failures. Proper vehicle maintenance can save you money in the long run, and improve your safety and the safety of your passengers, while neglecting suggested services at regular intervals will void vehicle and parts warranties. Stay on top of routine vehicle maintenance and contact us today or visit our website online when your vehicle needs to be serviced by our professionals. Auto repair and maintenance services has never been so easy.
How to Schedule an Appointment with Wrench
To request an appointment with a Wrench mobile mechanic, you can give our team a quick call or complete the short survey we feature on our website. We will need to know the make, model, and year of your vehicle as well as the problem. However, if you do not know what the problem is, we can send a mechanic to take a look. The mechanic will then tell us and we will combine the costs of the services and parts you'll need in order to give you our auto repair quote. At that point, you will have the option of choosing the location for your service. Then we will match you with a mechanic in Georgia and they will show up to the location you chose prepared and on-time.
What to Expect From a Service Appointment
We are committed to transparent pricing at Wrench. Costs, of course, vary depending on the kind of work your car needs and the pricing for specific parts. That's the reason Wrench offers fixed quotes. To give you an idea of how much you can expect to pay for auto repair, take a look at our services on our website. Contact Wrench for a fair repair estimate so you can get back to living.
---
---
---
Auto Repairs for Popular Vehicles