Get Auto Repairs in Sandy, Utah From Our Mobile Mechanics
Coming Soon To Sandy, Utah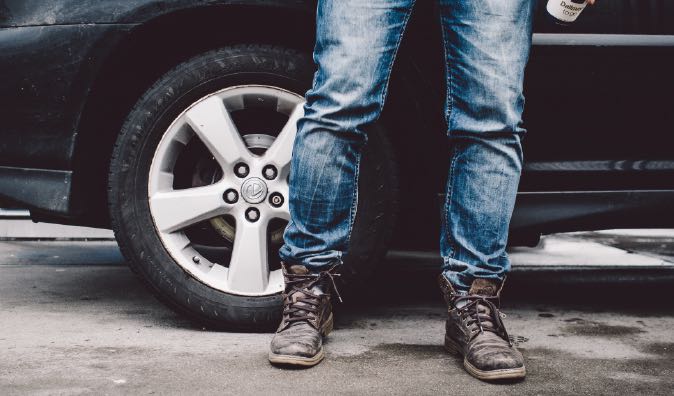 Top Mobile Mechanics in Sandy, UT
At Wrench mobile mechanic, we are dedicated to keeping your exceptional automobile in exceptional condition in Sandy, Utah and surrounding Salt Lake County. While vehicles are engineered for industry-leading performance and safety, proper preventative maintenance and repairs will extend its life and reliability. We want to keep your investment in great condition! With many years of experience in the automotive service industry, we know how to determine what your car or truck needs at any given time and provide thoughtful service recommendations, from oil changes to adjustments. It is also important to note that your vehicle's priorities will change depending on its age, mileage, and drive-train. We'll take full stock of all factors affecting your respective vehicle, and work to return or maintain its performance and superior drivability.
Why Choose a Mobile Mechanic
If you have a busy life and get stuck with an unexpected car issue, Wrench's mobile mechanics are here to help! Each mechanic we hire goes through a long hiring process with multiple background checks so we can be sure that our customers will be receiving the best customer services and highest quality repairs. Since our services are mobile, you can request us to fix your vehicle anywhere that you find convenient. Not only will our services save you time, but we will save you money as well. Since you won't have to hire a tow truck to transport your car to a shop, we will help you avoid those fees. Pick up your phone and book an appointment with us as soon as possible and you'll never have to deal with a car shop ever again.
How to Schedule an Appointment with Wrench
To book an appointment, you can contact us via the form featured on our website or phone call. We will ask what the problem is with your vehicle, but if you don't know, we can set up a diagnostic appointment. In order to guarantee convenience, you will get to pick when and where you would like your service appointment. At that point, we'll match you up with a mobile mechanic in Utah. They will show up on-time and prepared to handle anything. Our mechanic will take very good care of your car and treat it with the same respect as they would with their own. When the service is finished, our mechanic will clean up the area and return your keys. Hire a mobile mechanic from Wrench and you'll be back on the road in your car in no time.
What to Expect From a Service Appointment
When our mobile mechanic arrives to your location, all you will need to do is give them the keys to your car. At that point, you will be able to do whatever you want. You are more than welcome to stay and watch our mechanic, but you may also leave if you have more important things to do. No matter what you choose to do with your time, our skilled mobile mechanic will take very good care of your car. All of our mechanics are equipped to handle a wide variety of issues so you can go on with your day, knowing your car will be getting the highest quality repairs. Our convenient auto repair services are only one call away, so get your appointment today!
---
---
---
Auto Repairs for Popular Vehicles