Get Auto Repairs in Santa Barbara, California From Our Mobile Mechanics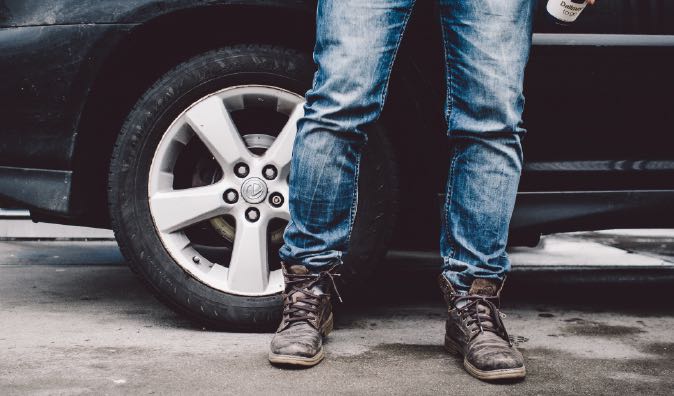 Top Mobile Mechanics in Santa Barbara, CA
Most vehicle batteries need to be replaced every few years, depending on the conditions in which you drive in Santa Barbara, California. Extreme weather and continued use of vehicle accessories and other conditions can lead to shorter battery life. Over time, your battery loses juice, and you may need to occasionally jump-start your vehicle in order to get it running. If your vehicle is showing signs of lessened battery life, such as delayed start time, you may need to get your battery replaced by Wrench mobile mechanics in your preferred place and time.
Why Choose a Mobile Mechanic
Besides convenience, a mobile mechanic is easy to book. Just open the Wrench app, which you can download for free. Schedule the time you want the mechanic to arrive, and provide your address. One of our mechanics will arrive at the scheduled time to examine and repair your vehicle. If your battery dies before you replace it, you might be stranded without a vehicle. The expert team of Wrench mechanics can examine, diagnose and replace your battery as needed. You can trust us to service your battery and, if necessary, help you find and install the perfect new battery for your vehicle.
How to Schedule an Appointment with Wrench
To book an appointment, give us a call and let us know what the problem is with your car or truck. If you don't know, we can set up a diagnostic visit where our mechanic would come out and take a look. They will identify the issue so we know exactly what parts and services you will need. With that knowledge, we'll be able to tell you what your auto repair quote will be. At that point, you'll get to choose a location and date for your service appointment in California. Our mechanic will show up to the appointment completely prepared and on-time. When you meet our mechanic, all you will need to do is hand over your car keys so they can begin working. Then you will be free to get back to work or return to watch a movie. When we finish the service, we will alert you by sending a text message. At that point, you'll know your vehicle will be ready for your next excursion.
What to Expect From a Service Appointment
Needing an auto repair is inevitable, but your repair experience doesn't have to be as time-consuming and boring as you think. At Wrench, we feature highly skilled mobile mechanics that are dedicated to improving your auto repair experience. We will come to you and service your car or truck while you spend your time more efficiently. So don't let a broken down vehicle stop your plans. Just give us a call.
---
---
---
Auto Repairs for Popular Vehicles