Get Auto Repairs in Savannah, Georgia From Our Mobile Mechanics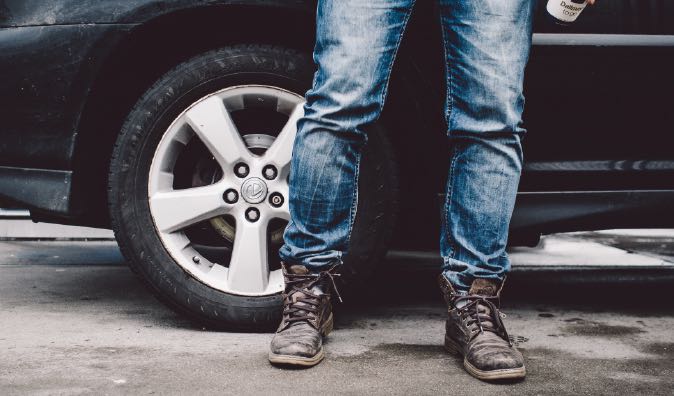 Top Mobile Mechanics in Savannah, GA
Cars should be reliable and durable. The extended road-life and enhanced engine performance keeps the value unmatched. Our talented and well-trained team holds the key to your vehicle's longevity. Wrench's mobile mechanic specialists will design a service plan that perfectly matches your vehicle's needs and your driving habits in Savannah, Georgia and the surrounding Chatham County. Cars does everything you want it to, from powerful performance to safe and comfortable road travel. So does our expert mechanic at your preferred time and place.
Why Choose a Mobile Mechanic
Vehicles are built with their owners in mind. In order for your car to continue to be the quality automobile that you count on, you need to find a trusted dealership alternative - Wrench. We can handle all of your car repair and services in Georgia. We'd like to introduce you to the car and truck repair specialists at Wrench in Savannah, because there's no better service or repair solution than us near you!
How to Schedule an Appointment with Wrench
We know that you have spent far too many days inside a crowded service station, waiting for your vehicle to be serviced. Book a mobile mechanic today to get one of our qualified mobile mechanics to come to you. Wrench mobile mechanics provide auto repair services at your home or office location. If you contact us for an auto repair quote, we give you a firm price for the desired maintenance. Wrench will send you the highest qualified technician capable of fixing any make or model vehicle in Chatham County. Just open the Wrench app, which you can download for free for instant auto services. Schedule the time you want the mechanic to arrive, and provide your address. One of our mechanics will arrive at the scheduled time to examine and repair your vehicle. We know your time is valuable, so call Wrench to take care of your car while you work or spend quality time with your family.
What to Expect From a Service Appointment
All we need you to do for your appointment is be free in the beginning so you can give your keys to our mobile mechanic. After you do that, you will be able to leave if that's what you want to do. You won't have to be free during the service. You are more than welcome to stay with our mechanic while they work and get all of your curious questions answered, but if you have something important to do, that's fine with us! You can go spend your time working or being with family, whatever you value the most! Our mechanic will treat your car with the same respect as they would treat their own. When the service has been completed, we will send you a text to let you know and you'll be able to take your precious vehicle out for a spin once again.
Wrench Comes to Your Neighborhood
---
---
---
Auto Repairs for Popular Vehicles