Get Auto Repairs in Scottsdale, Arizona From Our Mobile Mechanics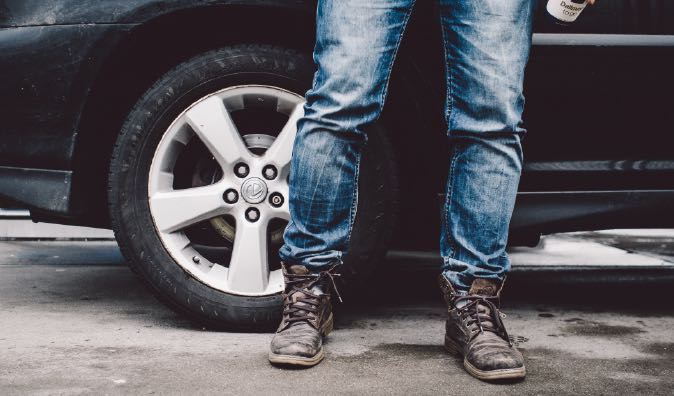 Top Mobile Mechanics in Scottsdale Arizona
For the best mobile mechanics in Scottsdale, AZ, and surrounding Maricopa County, call Wrench, a top-notch auto repair service that makes house calls! With Wrench's affordable home service, you don't have to wait in line at the shop or have your car towed in for repairs. Our mobile mechanics can maintain and repair your vehicle in its parking space or driveway. We provide our customers with an upfront auto repair quote and perform our services efficiently, relying on our consummate expertise. Wrench features a full line-up of auto repair services designed for any make and model car. We understand that your vehicle is essential, so we do our best to keep your car running in optimum condition. Once we've completed your vehicle's tune-up or repair, you'll be ready to visit celebrated local attractions like the Scottsdale Auto Museum and the Penske Racing Museum. To book a mobile mechanic from Wrench, just call us today to schedule your appointment.
Why Choose a Wrench Mobile Mechanic?
Customers in Scottsdale, AZ, love to contract with Wrench because our auto repair care is ultra-convenient, affordable, and performed by expert mobile mechanics. Wrench's mobile mechanics bring their gear right to your home. Most repairs and maintenance tasks can be performed easily in your car's parking space or your driveway. With convenient mobile mechanic service, you can relax at home while Wrench makes the repairs your vehicle needs. Wrench serves Scottsdale and the entire Maricopa County region, and our professional mechanics service your vehicle as if it were their own.
What to Expect from a Service Appointment
Customers in Scottsdale choose Wrench for expert auto repair services. We screen all our employees to ensure they meet our high standards. Each mobile mechanic who works for Wrench has the experience needed to work on any make or model vehicle. When you call Wrench to schedule your appointment, just tell us what services you need, and we'll give you an auto repair quote. If you aren't sure about what's wrong with your vehicle, that's not a problem! We'll come out to perform diagnostics in order to determine exactly what your car or truck needs to get back into optimum working order. Our mobile mechanics are friendly and knowledgeable, and you can count on them to provide top-notch service.
Maintenance and Auto Repair Services
If you live in Scottsdale or elsewhere in the Valley, call Wrench to schedule your service appointment. Wrench boasts a full spectrum of auto repair and maintenance services that include brakes, tire repairs, oil changes, engines, heating and cooling, transmissions, electronics, and so much more. Our home-based service is designed with your convenience in mind.
Call Wrench when you need maintenance and repairs for your car or truck, or schedule an appointment online when you visit our website. Our prices are fair, and our mobile mechanics are experts at what they do. Whether you need an oil change or a complete tune-up, Wrench delivers the outstanding auto repair service you need.
---
---
---
Auto Repairs for Popular Vehicles