Get Auto Repairs in Seattle, Washington From Our Mobile Mechanics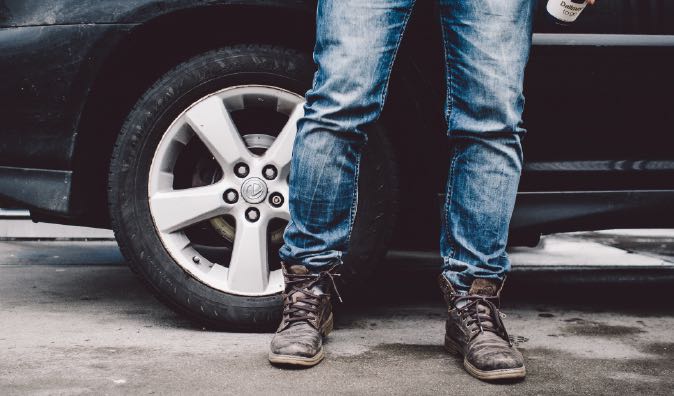 Top Mobile Mechanics in Seattle, Washington
King County and Seattle residents know exactly who to call when their vehicle needs maintenance or repair: Wrench mobile mechanics. Our expert mobile mechanics come equipped not only with the diagnostic and repair tools they need to complete every job, but the expertise required to deliver top-quality results, every time. They come directly to your location, whether it be a parking garage at your job or the driveway just outside your house, and get your car back into shape quickly so you can get back to worry-free driving. With our Seattle area mobile car repair service, you'll never waste a beautiful afternoon that you could be spending in Kerry Park or taking a spin around the Great Wheel.
Why Choose a Mobile Mechanic?
Savvy Seattle residents call Wrench when their vehicle needs repair or service and they aren't able to (or simply don't want to) waste valuable time waiting in a traditional repair shop. Mobile vehicle repair, much like grocery or meal delivery, allows you to continue with a busy schedule without needing to travel to an unfamiliar place and wait for hours. Our mobile mechanics come with crucial training that allows them to get to the heart of your vehicle problem right away, repairing damage or completing a maintenance task quickly and efficiently. It's the same dedicated service you'd expect from a car repair shop with none of the hassles of travel and waiting: that's the Wrench mobile mechanic difference.
What to Expect from a Service Appointment
When you contact Wrench to book your mobile vehicle repair service, our friendly team will discuss your needs and deliver a fast, transparent quote with no hidden fees or catches. Once you accept your quote, we'll send an expert mobile mechanic out to your location to complete your service or maintenance while you relax in the familiar comfort of your office or home. Call us and enjoy the peace of mind that comes with knowing you have a talented Seattle mobile mechanic restoring your car to its former smoothly operating glory.
Wrench Maintenance and Auto Repair Services
If your car breaks down or experiences issues in the King County area, you're never stranded or out of luck. Wrench Seattle-area mobile mechanic service is only a call away. Not only do our mechanics fix known problems, we also offer diagnostic service to determine the cause of a funny noise, malfunctioning gauge or sluggish engine. Need an oil change or brake pad replacement? We take care of that too, all at your location — we value your time and want to get you back on the road ASAP.
We have the expertise you need to enjoy a stress-free evening driving around the Seattle area, and our expedient service will get you back on your way to lunch in The International District if vehicle problems arise. Call Wrench to take care of any vehicle problem, small or large, once and for all. With such convenient service, we're confident that a single mobile visit will make you wonder why you ever drove out to a car repair shop. Call Wrench or stop by our website today and discover how easy it is to book mobile mechanic service in Seattle.
As seen on www.seattlesmobilemechanic.com.
---
---
---
Auto Repairs for Popular Vehicles