Get Auto Repairs in Seven Hills, Ohio From Our Mobile Mechanics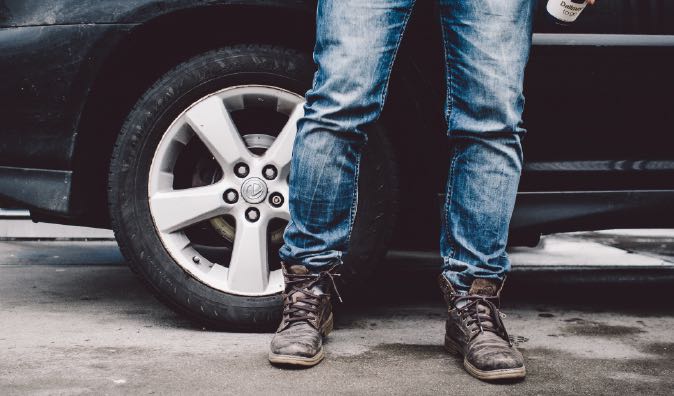 Top Mobile Mechanics in Seven Hills, OH
If you live in Seven Hills, Ohio and are in the market for a new car mechanic, you have come to the right place. Wrench is a mobile mechanic company with a team of highly skilled certified mechanics who will bring car repair services to your doorstep or wherever is most convenient for you. The last thing you want is to get stranded on the side of the road with no way to get to a repair shop, so schedule an appointment with Wrench today if you sense that there is something wrong with your car. Taking your car to an auto repair shop can be complicated and time consuming, which is why Wrench is the perfect solution. Our mobile mechanics can service you anywhere in Seven Hills, Ohio, so there is no reason why you should not join the Wrench family! We can guarantee that you and your car will be happier after your service appointment.
Why Choose a Mobile Mechanic in Seven Hills, OH
If there is something wrong with your car, you will want to get back on the road as soon as possible, which is why hiring a Wrench mobile mechanic to come out to Seven Hills to help is the answer. You have the freedom to choose the date, time, and location of your appointment, which automatically frees up time in your schedule for you to do the things you love. No more tow trucks to the nearest auto repair shop, waiting to get an appointment, and hanging around for the car to be fixed. With Wrench, you tell us where to be and when to be there, and we do the rest. Customer convenience and satisfaction is at the core of Wrench's mission, which is why we work so hard to accommodate any situation. Our mechanics can work anywhere from your driveway to the parking lot at your place of work, which is why choosing Wrench is the most convenient option for car repair. If the repair shops in Seven Hills close early or are not able to take your car in when you need it, Wrench is here to help. The convenience and quality of our work is unmatched, so what are you waiting for? Schedule an appointment with a Wrench mobile mechanic today!
How to Schedule an Appointment with Wrench
The actual process of scheduling an appointment with a Wrench mobile mechanic in Seven Hills is extremely simple. Simply log onto the Wrench website or app and create an account if you have not already, so we can learn a little more about you. In order to get a free quote, we will ask you a series of questions about the car you drive and the issues you are having. If you do not know what is wrong with your car, that is okay too! You can either talk to one of our skilled customer service representatives, or schedule a diagnostic appointment. During a diagnostic appointment, a Wrench technician will come out to Seven Hills and inspect your car for you to figure out what is wrong. After the source of the issue has been determined, you will be able to select the time, place, and location in Seven Hills that you would like the Wrench mobile mechanic to service your car. Our Wrench mechanic will arrive on time and with all the correct tools or replacement parts to get your car working like new. It is that easy! There is no reason not to book an appointment with Wrench today.
What to Expect From a Service Appointment
If you have no experience with a mobile mechanic, that is totally fine! Wrench makes the process easy for anyone no matter what their prior experience is. The only thing that we ask of you is that you are on-site when the Wrench mobile mechanic arrives in Seven Hills so that you can hand off the keys to your vehicle. After that, you are free to do whatever you want for the rest of the appointment! The Wrench mechanic will remain on-site for the duration of the appointment and then will notify you as soon as they are done so that you can retrieve your keys and get back on the road. Do not wait around to schedule an appointment with a Wrench mobile mechanic in Seven Hills - convenient automobile service is just a few clicks away!
---
---
---
Auto Repairs for Popular Vehicles