Get Auto Repairs in Shaker Heights, Ohio From Our Mobile Mechanics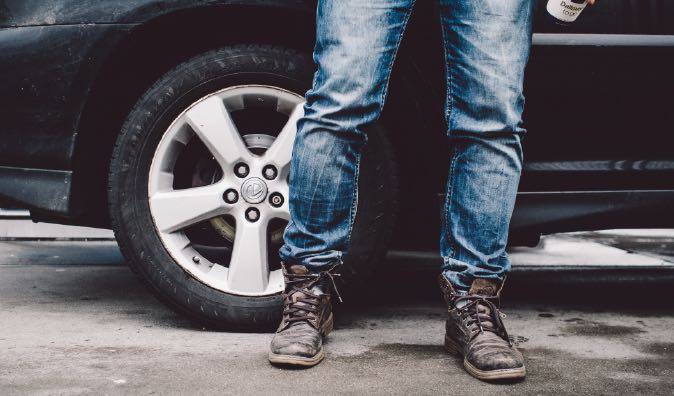 Top Mobile Mechanics in Shaker Heights, OH
Car owners in Shaker Heights, Ohio, or the greater Cuyahoga County are in luck because Wrench's qualified mobile mechanics can satisfy all of your auto repair needs in the most convenient way possible. Our mobile mechanics are dedicated to giving our customers the best services possible and all you need to do is book your appointment with us today. We will get your car up and running so you can cruise along the streets of Shaker Heights in no time.
Why Choose a Mobile Mechanic in Shaker Heights, OH
Our mobile mechanics in Shaker Heights are the best in all of Ohio. Our long and selective hiring process allows us to ensure our customers with great confidence that they will receive the best quality repairs. In our hiring process, we conduct a series of background checks, interviews, and performance reviews so we can get a good holistic view of each potential mechanic. Then our hiring team selects only the top mobile mechanics to join our team so we can ensure that all of our customers will receive the same high-quality services. Along with our exceptional service quality, we also provide the most convenient auto repair solutions in Shaker Heights. With our services, you won't have to spend hours and hours of your time in the stuffy waiting room of your local auto repair shop. You will be able to spend your time however you please. Some of our Shaker Heights customers prefer to have us visit their home and spend their time finishing up some house chores or spending time with family and friends. Others prefer to have us come to their office so they can spend their time finishing up projects. No matter what you prefer, we are here to help you in any way we can. All you need to do is schedule a service appointment with Wrench today!
How to Schedule an Appointment with Wrench
To book an appointment with our skilled mobile mechanics in Shaker Heights, Ohio, just visit our website or log onto our app. If you don't already have our app, we recommend downloading it as it only takes a few minutes and can help us save your service information so that we can take better care of your car in future appointments. Once you have logged on, you will be able to request your appointment with the click of a button. You will be prompted to fill out a short form so we can get some basic information about your car as well as a good understanding of the issues you are dealing with. We will ask for some basic information about your car such as the year, make, and model as well as the license plate number. Our mobile mechanics in Shaker Heights have experience servicing all makes and models! Then you will need to tell us which service you need. We offer a wide range of services from routine maintenance to more complex repairs. If you don't know which service your car needs, that's okay too! Just request a diagnostic appointment and we will send a mobile mechanic to your location in Shaker Heights to inspect your car and determine the issue. After your service appointment with us, your car will be able to safely take you wherever you need to go in Shaker Heights.
What to Expect From a Service Appointment
Your service appointment with our mobile mechanics will be very simple. Once you have successfully bookeded your appointment, we will send you a confirmation message. On the day of your appointment, our mobile mechanic will send you an estimated time of arrival so you know exactly when to expect us. Our mobile mechanic will arrive at your location in Shaker Heights on-time and prepared, so all you need to do is give us the keys to your car. Once we have the keys, we will get right to work and you will be free to do whatever you want with your time. Depending on the location of your appointment, you could spend your time working in your office or even relaxing in your very own home. All we ask is that you stay nearby the service site so we can return your keys as soon as we are done. You are also more than welcome to stay with our mobile mechanic and chat. Through years of experience in the auto repair industry, we have a lot of knowledge about a variety of maintenance or reparative situations. If you have any questions about your service or just need some tips on how to care for your car, feel free to ask our mobile mechanic. We are here to give you the best auto repair experience because we believe that auto repair can be fun for everyone. No matter what you decide to do with your time, we will get your car back on the streets of Shaker Heights before you know it. We guarantee you will be impressed with our level of customer service and the exceptional quality of our work. Join our family, here at Wrench, and book your appointment with our Shaker Heights mobile mechanics today!
---
---
---
Auto Repairs for Popular Vehicles